Yes, they can! White label SEO dashboards are an excellent way for agencies to provide high-quality service without having to make significant investments. They come pre-built and ready to go, allowing agencies to focus on customizing the platform to meet their clients' needs.
The SEO industry is one of the most competitive markets online, and businesses often struggle to stand out from the competition. High-quality services are vital for any SEO agency today to keep customers happy and attract new ones. A key element of providing high-quality services is the ability to present successful work results to customers in an efficient way.
As an SEO agency, you must already know the value of a good-looking presentation. SEO reports, for instance, can be confusing and hard to interpret, especially for those unfamiliar with SEO practices. Many independent agencies struggle to develop their software with limited resources, and it may take a lot of time and effort to create an effective system.
Moreover, the reports may differ from one client to another as requirements and goals often differ from one business to another. It can be a challenge to develop custom software that works for all customers. White label SEO dashboards are the perfect solution to this problem.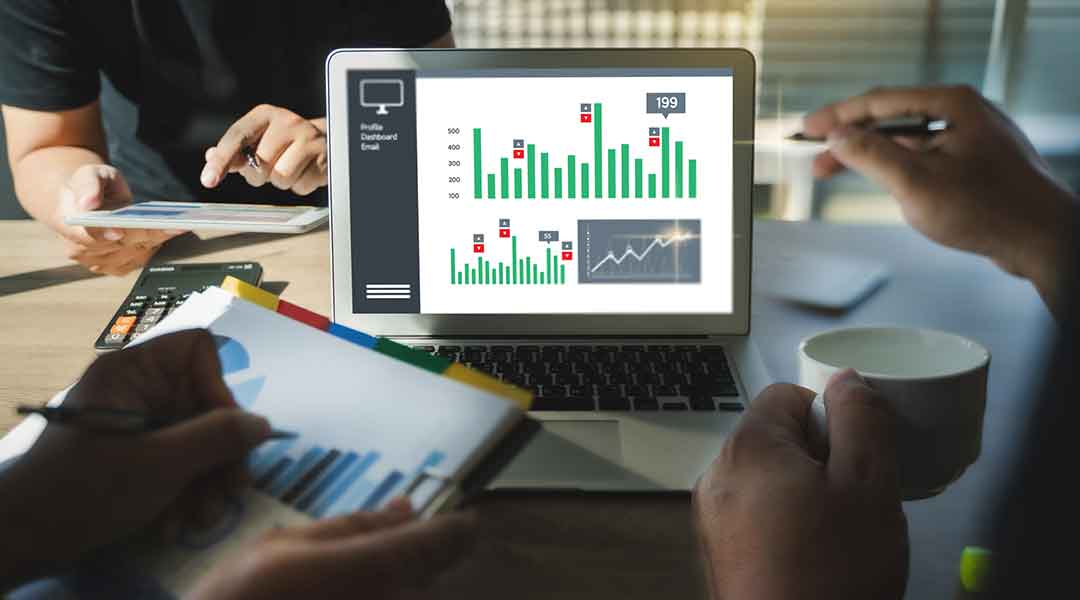 What Are White Label SEO Dashboards?
These are custom-made tools that help agencies present results to their clients in an engaging way. The dashboard is easy to use, highly customizable and provides detailed analysis reports, graphs, and widgets.
SEO Vendor's AI dashboard is an excellent example of such a tool. This AI-driven dashboard has been designed to provide clear and easy-to-understand analytics, so clients can quickly assess the performance of their campaigns. This dashboard also allows agencies to manage tasks, optimize campaigns, and adjust strategies as quickly as possible.
The best part about these SEO dashboards is that they are already tested and ready to use. These dashboards are highly customizable, allowing agencies to present detailed information in a visually appealing way. The tools combine powerful analytics with intuitive user interfaces to make analyzing data easy and engaging. This saves agencies time and money, as these tools don't require the development of custom software.
In addition, the dashboard reports can be integrated with other software, such as task management systems or customer relationship management (CRM) tools. This feature helps agencies provide comprehensive reports to their customers quickly and easily.
Benefits of White Label Over Custom SEO Dashboards
It may be tempting for you to build your custom dashboard but that's not the best decision. Building a custom dashboard from scratch will require significant resources and time. On top of that the risk of bugs and inconsistencies can also jeopardize your reputation.
White label SEO dashboards, on the other hand, already have all the features and functionalities you need to deliver successful results quickly and easily. All you need to do is rebrand the tool and add your logo, colors, and branding.
Here are some of the main benefits of white label SEO dashboards that agencies can leverage to boost their reputation:
1. Quick Launch
There are hundreds of metrics to track and analyze when it comes to SEO. It can take a long time to gather all the data manually or build custom dashboards for each client. Moreover, the data will likely be outdated once you're finished. You will also need to account for changes in search engine algorithms and how these changes will affect your clients' rankings.
In addition, there are several other factors like development, QA, and deployment that can easily add up to months. With white label SEO dashboards, however, you can launch the tool quickly and start collecting data within minutes. You just need to enter a few basic details, and you're ready to go.
Moreover, these dashboards are updated on regular basis, so you don't have to worry about the data being out of date. This can help agencies stay on track and always provide their clients with accurate and up-to-date information.
2. Cost Effective
Custom SEO dashboards are often expensive as they require high-quality resources and a team of developers and designers to build the tool. A single developer alone charges an average of $50 to $100 per hour, while a designer can cost up to $150 an hour.
On the other hand, white label SEO dashboards are much more cost-effective. You can save thousands of dollars by white labeling, enabling agencies to invest in growing their business and improving relationships with their clients.
3. No Maintenance Problems
Custom dashboards usually require a lot of maintenance and updates to run smoothly. This can add to extra costs and may involve allocating extra resources from other projects. You can save on these added costs by white labeling.
When you partner with a white label provider they take care of maintenance and provide periodic updates. By letting your service provider do the heavy lifting you can shift your focus on providing the best services to your clients.
4. Happy & Satisfied Clients
Happy and satisfied are more likely to spread the word about your business. Successful agencies strive for referrals and white labeling is one of the best ways to do it.
You can leverage white label SEO dashboards to provide them with real-time analytics and an overview of their progress. This level of transparency helps in building trust which is essential for a successful business relationship.
5. Focus on Your Business Expertise
You need time to focus on your core expertise to ensure the growth of your business. By partnering with a white label SEO provider, you can make sure that all the technical aspects of your campaigns are taken care of. This in turn can help you save time and focus on your business expertise like taking your agency to the next level and making sure that your clients are getting the best results.
White labelling enables you to get all the functionalities that you need to deliver successful SEO campaigns.
SEO Vendor's AI Dashboard: Tool That Enhances Your Reputation
At SEO Vendor, we understand how important it is to have reliable, up-to-date SEO data at your fingertips. That's why we developed the AI Dashboard, a powerful tool that helps you deliver accurate results quickly and efficiently. The AI Dashboard is an all-in-one solution that you can use to track your clients' progress, analyze their data, and optimize their campaigns.
What Makes Our Dashboard Stand Out
Our SEO dashboard uses artificial intelligence to provide you with real-time insights and valuable recommendations. The dashboard is packed with innovative features that you will not find anywhere else, such as:
1. AI Analytics
You can use AI-driven analytics to get an in-depth knowledge of how your client's campaigns are doing and use it to identify the areas that need improvement. It also showcases how our CORE AI algorithm is learning and adapting to your client's needs, so you can stay on track and always provide them with accurate and up-to-date results.