When considering which white label SEO software to purchase, many questions may arise. What features should it have? Is the pricing fair? How easy is it to use?
The SEO landscape is always evolving, and staying up-to-date on developments can be an overwhelming task for a business. To choose the best white label SEO software, start by deciding what features are most important to achieve your specific goals. From competitor research tools to reporting capabilities, then compare them across different options available on the market today.
Additionally, look into customer feedback and cost factors like upfront fees or long-term subscriptions before settling with one service provider over another.
What is White Label SEO Software?
White label SEO tools are solutions developed by a third party but rebranded and customized for another company or agency as if they had created the software themselves. By using these advanced platforms without investing in costly development processes, agencies can provide their clients with top-notch search engine optimization services under their own brand name.
These all-in-one systems typically offer a variety of features that are catered specifically to marketing professionals working in different sectors and industries, such as B2B companies. These features include keyword research, backlink analysis, competitor insights, on-page optimizations like metadata editing, and content creation assistance based on targeted keywords. Additionally, these systems also offer other useful functions that can help marketing professionals achieve their desired results.
Why Are Agencies Investing in White Label SEO Software?
Agencies are investing in white label SEO software for various compelling reasons. First and foremost, it allows them to offer a comprehensive suite of SEO services under their own brand name without the need for developing proprietary tools from scratch, saving time, money, and effort.
By providing clients with access to branded analytics dashboards and customized reports directly from the platform itself, agencies can foster transparency while building trust in their expertise. Moreover, having a multi-functional tool at hand enables agencies to adapt quickly as client requirements change or new trends emerge within the digital marketing landscape. This flexibility is essential for staying competitive amidst ever-evolving industry standards.
White label platforms also make scalability more manageable. They support growth not only by accommodating advanced features but also by opening doors towards offering specialized services such as local SEO or PPC management if needed down the line.
Adopting white label solutions offers indirect advantages that contribute significantly toward fostering customer loyalty. Enhancing the user experience is key to achieving this goal, as seamless workflows on intuitive interfaces ensure maximum efficiency and utilization of resources.
What to Consider Before Signing Up for a White Label SEO Software?
Here are a few tips to help you make an informed decision:
Consider what types of industries or niches your agency targets. This will impact the type of SEO strategies required and dictate certain functionalities within an ideal software solution.
Evaluate current gaps in performance that need improvement. Pinpointing areas where additional support through automation could offer increased efficiency can help streamline operations.
Think about scalability: how easily will the tool accommodate growth in terms of user base or service offerings?
Select a platform flexible enough not only for the present but also for future demands on resources. Client communication preferences should also be considered. Some may prefer detailed reports, while others look for concise visual representations showcasing progress over time.
Ensuring chosen software offers customizable reporting options ensures satisfaction across diverse client bases with varying priorities when it comes to data analysis. Lastly, assess costs versus benefits: determining whether subscription fees align with financial expectations without compromising quality becomes paramount during decision-making processes surrounding the adoption of new tools into the organizational framework.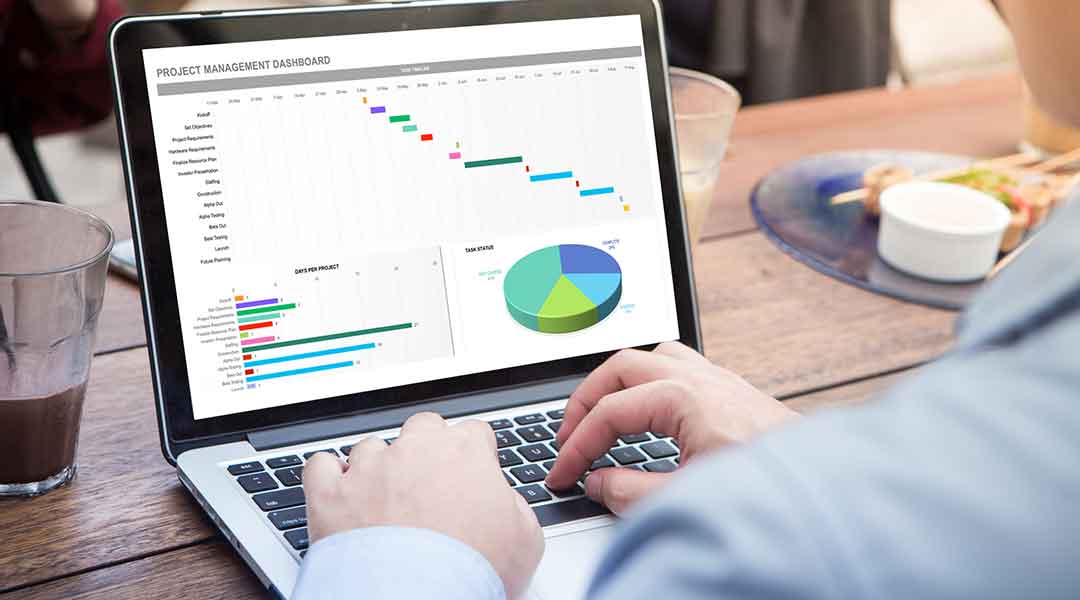 How to Choose the Best White Label SEO Software
White label SEO tools and software can give your business an edge in search engine optimization rankings. From keyword research capabilities to on-page optimization options, various components make up these types of software packages.
Knowing which works best for your needs will help ensure successful online marketing results. Here's a brief overview of the most important features to consider when looking into white label SEO solutions so you can determine the right one for your company!
Up-to-Date Keyword Rankings & Tracking Data
When considering features for a white-label SEO tool, up-to-date keyword rankings and tracking data should be at the top of your list. Accurate, real-time ranking information is essential for monitoring your clients' websites' performance in search engine results pages (SERPs).
Choose an SEO tool that provides daily updates on keyword positions to ensure you have access to the latest data required for informed decision-making. In addition, look out for tools incorporating historical trend analysis, which allows you to identify fluctuations or consistent patterns over time. Furthermore, having geo-specific targeting capabilities will enable customized, local-level optimization strategies tailored specifically to each client's target market area, offering an extra edge in growing their online presence effectively.
SEO Audit Reports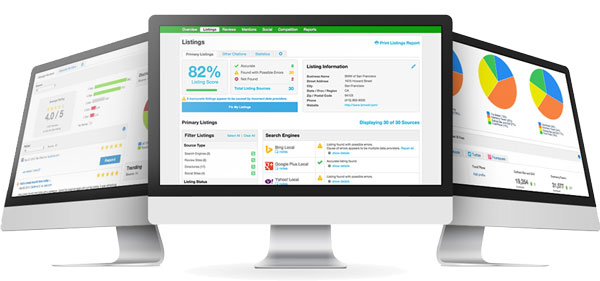 SEO audit reports can be a crucial component of your white label SEO tool arsenal. These comprehensive analyses provide valuable insights into the current state and performance of a client's website, identifying technical issues, content deficiencies, or backlink problems that may hinder their organic search rankings.
By offering branded audit reports to clients, you can establish your agency's credibility as an expert in the field. These reports should also provide actionable recommendations for improvement. This will not only create a sense of trust between your agency and the client, but it also presents the opportunity to upsell additional services tailored to address specific challenges that were unearthed during audits.
Ensure that your chosen white label SEO platform allows easy customization and personalization options so these authoritative reports reflect your brand identity consistently while delivering data-driven results that lay the foundation for holistic optimization strategies driving long-term success online.
Branded Reports
Showcasing professionalism and expertise is crucial when providing SEO services to clients. Branded reports demonstrate your agency's value by presenting relevant data under your company logo, ensuring a consistent brand image throughout client interactions.
These customizable documents allow you to exhibit essential metrics such as keyword rankings, backlink analysis, competitor insights, and progress over time clearly and coherently.
Investing in white label SEO software will save considerable effort and heighten customer trust and satisfaction. Branded report templates that can modify content layout or format based on each client's unique needs can offer a competitive edge in an ever-evolving industry landscape. This is invaluable for any digital marketing business looking to optimize project success rates.
SEO Campaigns Tracking for Multiple Projects
When selecting a white label SEO tool, ensure it has robust features for tracking multiple projects simultaneously. Effective campaign management should allow you to switch seamlessly between client accounts and monitor progress across various strategies. Implementing such an organized approach enables your agency to stay on top of each project's unique goals and performance indicators.
A comprehensive platform will help streamline collaborations, making it easy for team members to access specific data points with minimal effort. Additionally, look out for tools that offer customizable reporting options tailored to individual client's needs or preferences. In doing so, you'll be able to showcase the results achieved through your expert efforts while promoting transparency in all aspects of ongoing campaigns, ultimately enhancing trust in your services and ensuring greater satisfaction among existing clientele.
Client Access to the Dashboard
Client access to the dashboard not only allows your clients to monitor their progress and understand how well their campaigns are performing but also promotes transparency in your business relationship. Clients with access can readily view important metrics such as keyword rankings, backlinks, and traffic data without constantly requesting updates from you.
Moreover, offering dashboard access empowers them to make informed decisions regarding future marketing strategies while reinforcing trust in your agency's services. Additionally, granting clients control over aspects of their campaign demonstrates collaboration between both parties, which may lead to increased customer satisfaction and retention rates for you. In summary: always ensure that any potential tool offers customizable client access options so that it aligns seamlessly with client expectations and enhances overall service quality.
PPC Capabilities
With PPC being an integral part of digital marketing strategies, having the right tools can make all the difference. The platform you select should allow for seamless campaign creation, tracking, optimization, and reporting from within one dashboard.
Ideally, it should also integrate with popular advertising platforms like Google Ads and Facebook Ads for easy management across various channels. Offering robust PPC capabilities alongside organic search data insights under your brand name will help consolidate client accounts while enhancing their trust in your agency's comprehensive approach toward digital growth initiatives.
SEO Tools
Additional features to consider in a white-label SEO tool encompass comprehensive analytics and user-friendly interfaces. Analytical capabilities enable you to effectively evaluate your clients' website performance, monitor their organic traffic growth, and identify areas of improvement. Seek a platform offering insightful data visualization tools to easily interpret complex information.
At SEO Vendor, we offer free tools to help marketers make the most out of their marketing efforts. Our free tools include SEO GPT, Preliminary Audit, Marketing Engine, Lead Engine, and many more. These tools are designed to help agencies improve their marketing strategies and boost their ROI.