Any business's online reputation is imperative for its long-term profitability, especially at a time when online shopping is so popular.
According to a report, 81% of retail shoppers conduct online research before buying. The overwhelming majority of online shoppers base their decisions and opinions on the reviews they read. Therefore, it is essential for businesses to be vigilant in protecting and enhancing their online reputation.
As a business owner, you need online reputation monitoring tools, such as AI-driven solutions, to stay on top of any customer reviews and feedback. Artificial Intelligence (AI) solutions enable you to stay on top of customer sentiment and respond to negative reviews quickly. Having a solid online reputation management strategy can help you enhance your overall brand reputation and create a positive sentiment among your customers.
Here are a few essential tips for enhancing your brand with the use of technology:
Build an Outstanding Website
You can reach a much wider audience, build loyalty, and increase trust by having a professionally designed website. SEO, keyword-rich content and user-friendly functionalities are some of the essential steps to ensure you have an outstanding website that can help elevate your brand reputation.
With the current shift to mobile-first, making sure your website is mobile-responsive is critical to ensuring users have a great user experience on all platforms. Moreover, incorporating social media, blogs, and other forms of interactive features can also help you stay competitive in the digital space.
Visuals and design are two other essential factors when creating a website. Quality visuals and design are key to creating an effective website that reflects the look and feel of your brand, making it easy for customers to connect with you.
You need to take time to ensure that your website looks ravishing, is extraordinarily fast and useful for users, and at the same time speaks to the brand identity. That's where Artificial Intelligence-driven solutions come in handy. AI algorithms can provide you with insights into user behavior and help you improve your website's performance. These insights can help you create the perfect website that best reflects your brand and helps build a positive reputation.
Additionally, the latest AI-powered SEO tools like CORE AI can help you identify and optimize content for higher rankings. With AI-driven solutions, you can easily monitor your website's performance and make the necessary changes to stay ahead of the competition.
Furthermore, these AI SEO tools can also help you detect the slightest changes in the search engine algorithm and suggest the necessary adjustments to ensure that your website is up to date with the latest algorithm changes.
Leverage Voice Search
Increased use of voice-controlled devices and home assistants like Amazon Echo and Google Home has quickly changed the online search landscape. Voice technology has now opened new doors for businesses to enhance their brand reputation through increased accessibility.
The ability to quickly and accurately search for information via voice commands allows customers to easily locate the content they need. This creates a positive response to their search experience, increasing customer engagement, and loyalty. Moreover, voice search technology can provide customers with a more personalized experience, giving them an opportunity to feel nurtured as they navigate brand content and products.
In addition, adding voice search functionality to your site can also help you reach a larger audience, as customers are more likely to use voice search when using mobile devices. This means you can easily target those who may not be comfortable with traditional online search methods.
Creating a comprehensive voice search strategy can help businesses ensure they get the best results from voice search technology. Focus on optimizing your website content for better search engine rankings and use natural language processing to make sure your website accurately answers the customer's queries.
At the same time, you can use AI-based technologies to identify and prioritize topics that are most relevant to your customers and create content that is SEO-friendly. This will ensure that you provide the best possible customer experience and increase your brand's visibility and presence in the market.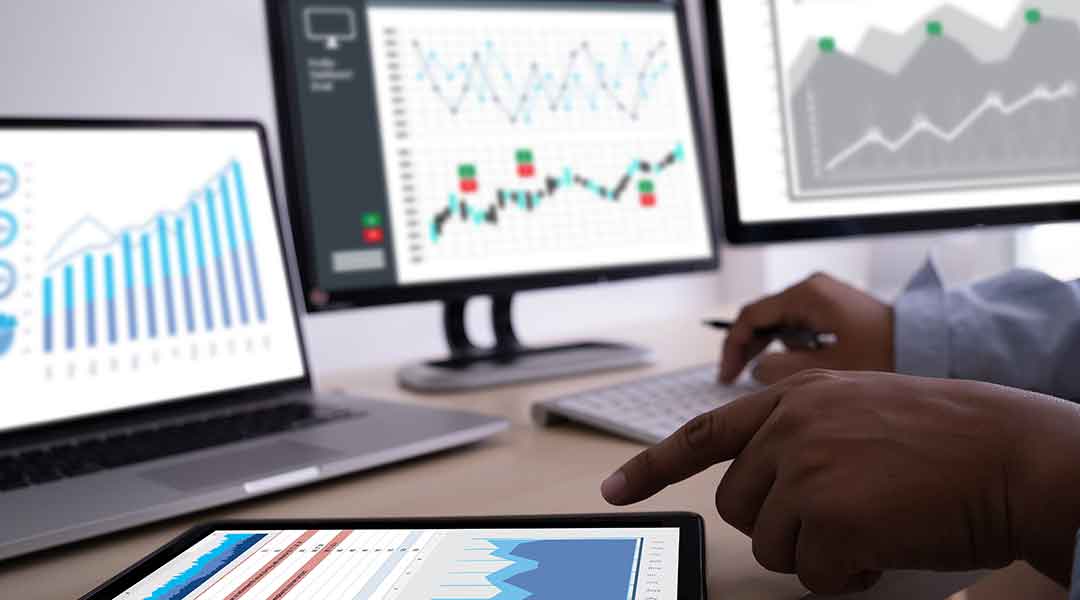 Utilize Data Analytics
Data is the new fuel of digital marketing, and it's no surprise that data analytics is one of the key tools for enhancing your brand reputation. It can help in enhancing customer engagement, improving customer experience, and increasing conversion rates.
Data analytics can also provide insights into customer trends and preferences, which can be used to create better campaigns and tailored experiences. With data analytics, you can assess how customers interact with your website, track their journey through the purchasing process, and understand how they interact with your brand's content.
Using AI technologies, you can also create better customer profiles that accurately reflect their needs and preferences. This ensures that you can offer the most relevant services, products, and experiences that customers expect from your brand.
By leveraging data analytics, you can also better understand your customers' needs and create strategies that are more effective in engaging them. This will go a long way in building customer trust and loyalty, leading to an enhanced brand reputation.
Furthermore, AI-powered data analytics technologies can help you identify potential areas of improvement in your brand's processes and strategies. This will help ensure that you continue to deliver the best possible customer experience and strengthen your brand reputation.
Take Advantage of Visual Content
Nothing is more powerful than visual content when it comes to engaging customers and creating emotional bonds with them. Photos, videos, infographics, and other visuals can be used to tell amazing stories that customers will remember.
These visuals can be used across multiple channels and can help to convey your brand's values, mission, and product offerings. This will help customers understand why your brand is different from others and create an emotional connection with them.
The visuals should be optimized for different devices and platforms so that customers can access them anytime and anywhere. As technology continues to evolve, businesses should ensure they are using the latest techniques to deliver the best visuals and experiences to their customers.
Investing in high-quality video production can also be beneficial for businesses, as it increases viewer engagement and helps better represent the brand's value. But since videos require resources, make sure to allocate a budget for them and invest in the best equipment available. For businesses that don't have the resources for video production, AI is a great way to create engaging visuals and experiences. The latest AI-based technologies can quickly generate videos and visuals that look professional without needing a large budget.
By leveraging visual content, businesses can create shareable content and gain more exposure while retaining their customers.
Use AI-Powered Chatbots to Build a Strong Brand Reputation & Relationships
Customers, today, have higher expectations from brands and want instant responses to their queries. They want prompt and personalized customer service and will not hesitate to switch to another brand if their expectations are not met.
That's why most successful businesses invest heavily in customer service and customer experience. They often keep professional interpreters, representatives, and customer service agents ready to answer customer queries. These people provide accurate and timely interpretations of conversations, documents, and digital content, which helps build relationships by creating greater understanding and increasing the level of trust between them and their customers.
However, it is not possible for businesses to hire and retain a large number of customer service agents all the time. This is where AI-powered chatbots come in. Chatbots are automated programs that can answer customer queries, engage with them and help provide solutions to their problems.
Chatbots can provide efficient and personalized customer service, which helps to build trust between the brand and customers. This leads to a stronger brand reputation and improved customer relationships. AI-powered chatbots are also becoming increasingly popular among customers, as they provide an efficient and cost-effective way to get answers to their queries.
Partner With the Right Hosting Provider
Hosting services can make a huge impact on your brand's performance, customer experience, and customer trust. With the right provider, you can get the ability to build robust and performant websites that can provide a great user experience. This is an important part of increasing customer loyalty, as customers are more likely to come back to a website that runs smoothly and provides a great user experience.
The hosting service you choose should be reliable, secure, cost-effective, and should be able to scale according to the needs of your business. The hosting provider should also have a team of experts who can provide support and advice to help you get the best out of your website.
You'll be able to create an amazing website and brand experience when you use the right hosting service. Make sure to take your time and research carefully before partnering with a hosting provider.
Don't Forget to Use Social Influencers
Influencer marketing is on the rise, and it's becoming an increasingly powerful tool for brands to boost their reputation with a target audience. Social influencers can help you reach your target audience, create brand awareness, and bring in more sales.
The reason why influencer marketing works so well is that customers identify with the influencers they follow and trust them to provide honest opinions about certain products. Customers usually connect with influencers who have achieved success in their respective fields and have a passionate audience about a particular brand or product.
Since millions of influencers are across various platforms, selecting the right one for your brand can be tricky. That's where artificial intelligence comes in. AI-powered tools can help you identify the right influencers based on their engagement, reach, and performance.
By engaging with content creators and leveraging their influence, you can increase brand recognition, boost your reputation with a target audience and drive sales.
Technology has changed the way businesses operate, and it has also changed the way customers interact with brands. To ensure business success, it is important to understand customer needs and take advantage of the latest technologies to reach them. By leveraging AI-powered chatbots, hosting services, and social influencers, you can build a strong brand reputation and create a better customer experience.
Start leveraging these technologies today to see how they can help your business grow.