Linkody is a service that will comb the internet for you to find every link and site that is forwarding traffic onto your own. As a blogger or SEO manager of any kind, this is a time-consuming process to do for yourself and Linkody can help to streamline and speed up this potentially grueling task.

Your backlinks are your bread and butter as far as SEO is concerned and backlink management is a must for anyone hoping to climb up the rungs of the search engine ladder system. However, just having plentiful links to your site, page, or blog is not enough, they need to be of verifiable quality to really count. In fact, it's actually detrimental to your standing to have lots of links from sites or pages flagged as unreliable or unsafe. This is where Linkody can really help; not only does it provide you with a list of where your site is being linked to but it also gives information on the quality of that link meaning you can seek to have it taken down or removed if it's detrimental.
Link management is a popular aspect of the SEO engagement industry and Linkody is far from the first service to provide a tool such as this, it's a feature of a great many. Linkody however, is specialized and focused on this one aspect in particular meaning it's a dedicated service and more ready and able to listen to feedback and improve upon the features provided. Whilst link management is usually done on a monthly basis with most services sending through a report every 30 days or so, Linkody have recently offered an option for a much more intimate and immediate report sent to your inbox every day. By linking the service with your Google Analytics you can track new links as they pop up in real meaning you can quickly react to any new source mentioning your site. This is an unbelievable benefit for those with the time to properly integrate this stream of information into their management plan.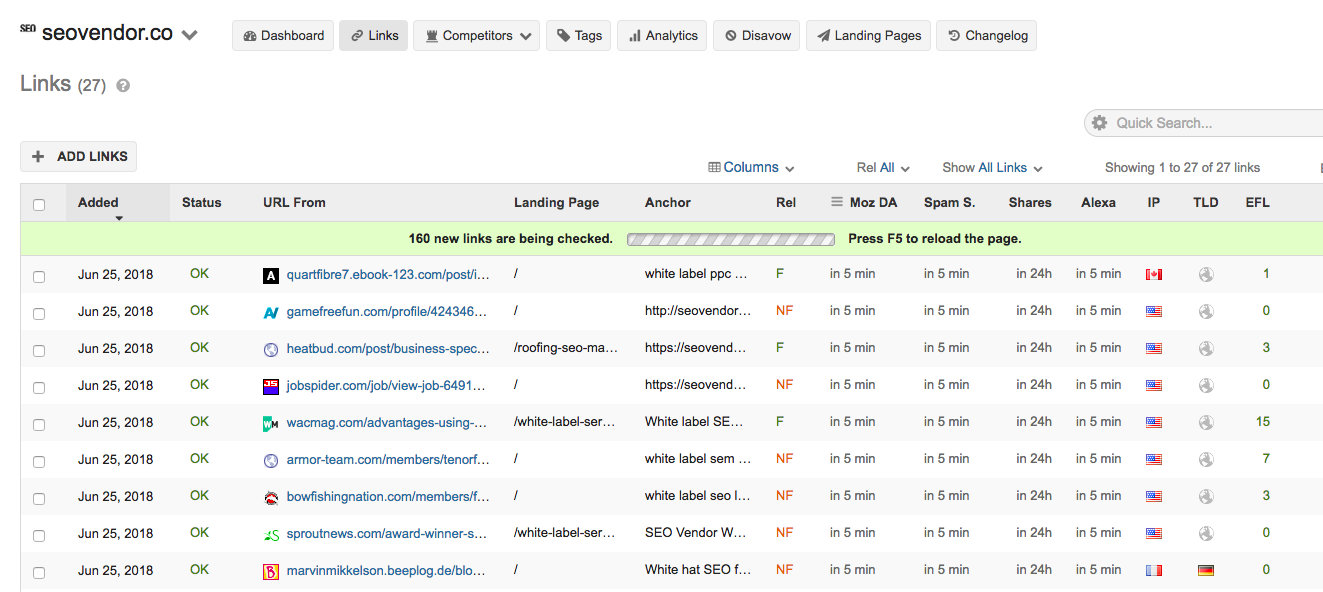 Linkody is a paid for service but it's affordable and they also offer a 30 day, no strings attached trial period for those who are interested in trying out the tool and gauging its benefit. The trial will give you a good idea of the scope of the tool and how it can help you but some of its features are reserved for those who subscribe. To really get the most out of the tool it's highly recommended you receive the daily link updates to maximize your ability to react and act accordingly with the new information.
Pros
A dedicated tool that specializes in backlink management
One of the best on the market for that specific need
Frequent and customizable updates on the performance of your pages
Cons
Paid for a subscription that provides just the one feature
There are other tools on the market that provide the same if slightly inferior service for a similar price and includes a range of other features as a complete SEO management package.