Yoast SEO is one of the most well-known, and, most widely used plugins for SEO optimization given its easy integration with WordPress CMS. On its' website, Yoast SEO claims to be the # 1 WordPress SEO plugin being used today. Yoast's easy end-user interface and SEO optimization insights mean that even relative newbies to content marketing will be able to catch on fairly quickly.
USP & Key Features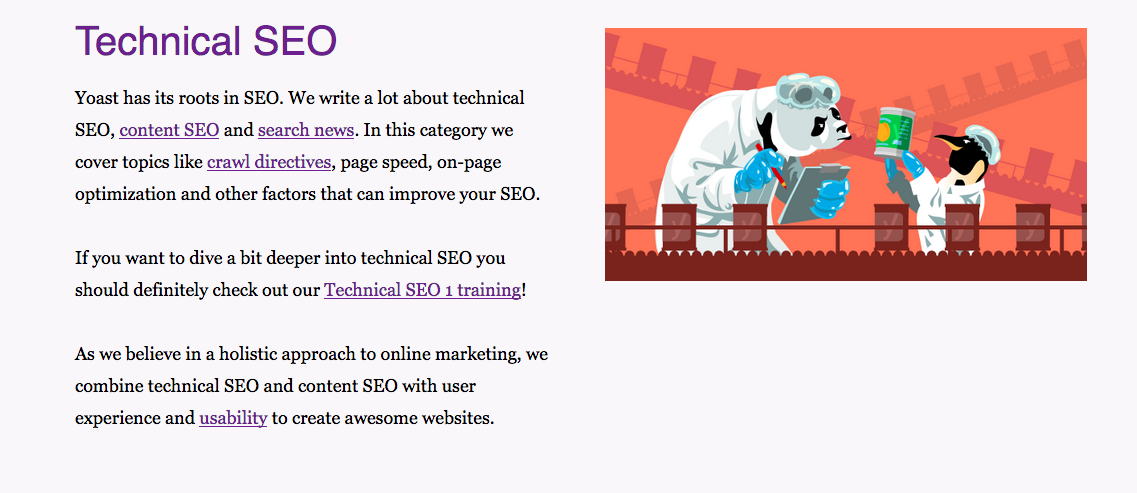 Yoast SEO is an easily integrated plugin for WordPress with the chief aims being:
Helping you rank higher in search engines (Google, Bing, and Yahoo)
Management of all of your technical SEO functions in the background
Functioning as the most complete SEO solution for WordPress
Pricing Plans
Yoast SEO comes in two versions, one free and the other a Premium SEO version retailing at $89(excluding vat) for a single site. Yoast SEO Premium offers: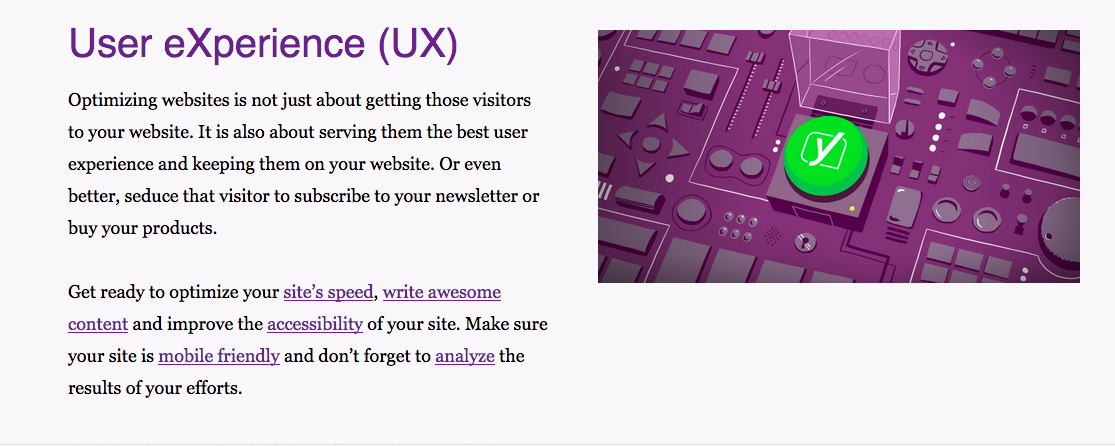 Keyword Optimization with a limit of up to 5 keywords for each page
Google, Facebook and Twitter previews of your page
Readability check of written copy and calculation of the Flesch Reading Ease score
Full control over your breadcrumbs via being able to set a primary category for your post, and determining the taxonomy for every single page on your website
Non-generation of duplicate content by the use of canonical URLs
Updated against Google's algorithm every two weeks
Internal linking suggestions for other pages on your website, as you write
Content Insights through the display of 5 word or phrases you use most on your page stacked up against your chosen keywords
Redirect Manager to easily redirect old URLs to new ones
Focus Keyword CSV export with a clear overview of focus keywords and SEO scores
1-year free access to 24/7 support
Free from ads feature
The free version has most of the above features except for internal linking suggestions, content insights, the redirect manager, Focus Keyword export, customer support and ad-blocking.
Pros & Cons
The Yoast SEO free version holds up well particularly for newbie marketers and website users just starting to ease into the basics of online marketing using WordPress. Advanced marketers, however, may find themselves looking at other more powerful tools for solid SEO stratagems. Some of the features such as redirect and breadcrumbs management are available in other free plugins with more flexibility and options. As a general theme, it does appear that other free tools are able to deliver more useful functionality than what Yoast is able to even within the paid version. While the automatic updates are a definite plus, google algorithmic changes are captured only once every two weeks which means a delay in real time information updates. As a free version for ease of use and simplicity, Yoast SEO for WordPress hits all the right notes. The paid version, however, could do with a bigger bang for the buck.
Yoast SEO resources:
Website:
Pricing Comparison: https://yoast.com/wordpress/plugins/seo/
Learning Guides (focused on Yoast and SEO): https://yoast.com/academy/courses/