The SEO landscape is constantly changing, and artificial intelligence (AI) is proving to be a powerful tool for staying ahead of the competition. In today's competitive market sticking to strategies that worked in the past won't get you as far as it used to.
With the advent of technology like CORE AI and natural language processing, search engine optimization experts are now able to use AI for better keyword research, SERP analysis, content writing and optimization.
Successful SEO professionals recognize the importance of testing out new tools and AI-driven features to settle on ones that provide a better understanding of search engine optimization.
To rank higher, you need to move beyond traditional tools that use historical data and start using AI-driven SEO tools that can accurately predict Google algorithm updates and their impacts. That's one of the reasons why SEO white label companies are increasingly turning to AI to deliver better results.
Here's how AI can determine the future of your search by helping you:
1. Predict How Search Engine Algorithm Updates Will Affect Your Rankings And Visibility
Google introduces algorithm updates every few months. These updates can have dramatic impacts on your website's rankings and visibility. Recent algorithm updates like helpful content updates or spam updates led to huge fluctuations in SERP rankings.
But this doesn't have to be a guessing game. AI SEO tools like CORE AI can accurately predict how these algorithm updates will affect your website's rankings and visibility. You can easily predict the ranking potential of your targeted keywords and know how to strategize your SEO campaigns accordingly.
CORE AI can compare keywords against 200+ ranking factors to indicate their potential for ranking in their SERPs, enabling businesses to bid on just the right keywords and effectively optimize their SEO campaigns.
Predictive SEO is another great tool to use. It can analyze your current rankings and website performance, as well as the competitive landscape, to give you an actionable plan for meeting your SEO objectives.
These AI-powered tools can immediately tell you which changes need to be made and in what order, so that you can quickly identify errors and fix them.
2. Get Quick And Accurate SEO Analysis
Businesses often wonder how their competitor's websites are performing in SERP rankings or why Google has chosen to rank some pages over others.
AI can help you get quick and accurate SEO analysis to figure out why certain pages are ranking higher than others. With the ability to utilize a genetic algorithm and self-calibrate each search engine model, these SEO tools can help you understand how each SERP change happened. They can view the different learned algorithmic bias/weight changes from before and after Google's algorithm update.
Moreover, many tools use Particle Swarm Optimization to adjust the algorithmic settings on their standard models so that the results look exactly like the target SERP results. With AI-driven SEO analysis, you can quickly gain insight into why certain keywords are ranking higher or lower than others and what changes need to be made to reach the top.
3. Conduct Competitive Research
Competitive research is a crucial part of SEO and AI can help you do it better. Understanding how your competitor ranks in the SERPs can give you an edge when it comes to optimizing your website for higher rankings.
AI-driven research tools can track your competitor's ranking progress over time and compare it to your own. You can easily identify which keywords your competitors are targeting, how their content is performing, and what kind of backlinks they are getting.
These tools can also track your competitor's ranking momentum to determine whether their rankings have increased or decreased over a certain timeframe. With AI, you can easily carry out competitive research and pay attention to key comparison details like:
Their content type and elements.
Their internal page links and backlinks, sorted by either link flow distribution, anchor text distribution, or both.
Keywords with high search volume or transaction value.
Their top-performing pages.
These details can guide you in improving your website and taking over market share in search rankings.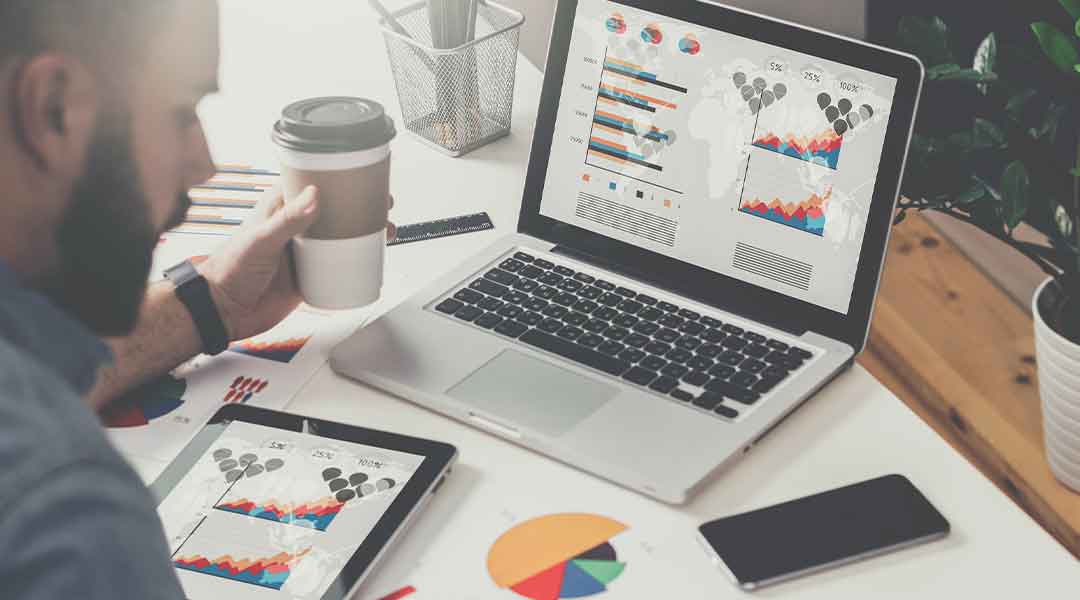 4. Measure Link Value
Many businesses overlook link value when devising their SEO strategy. But link value is an important factor in SERP rankings. The type of links on your page can have a huge impact on the value and ranking authority from one page to another.
Measuring links is the most straightforward method of determining a site's backlink value. AI-powered tools can score each link on your site with sophisticated link algorithms and create an accurate overall depiction of how powerful each link is. With these metrics, you can better understand your own backlink value and make adjustments accordingly.
Here are a few things that you should consider while viewing link value metrics:
The strength of the domain and page authority.
Relevance to your target keyword.
Number and quality of backlinks.
The type of link.
Length of time since the link was created.
AI-based tools can make measuring and understanding your link value easier, faster, and more accurate. They can provide key insight into your backlink profile and help you determine which links are providing the most value and which ones need to be replaced.
5. Measure And Evaluate Anchor Text Ratio
Anchor text ratio is one of the key metrics to measure when evaluating backlink value. AI SEO tools use sophisticated algorithms to calculate the ratio of exact-match anchor text versus generic anchor text.
AI tools can also identify anchor text spam and the risk of penalties from search engines. They can detect patterns and anomalies in anchor text patterns and filter out suspicious or spammy links.
This helps you identify which links are driving traffic to your websites, while also highlighting any links that could be a potential risk to your SEO campaigns.
Link variance performs better in search engine rankings, and AI-driven SEO tools can help you achieve your desired anchor text ratio. These tools calculate the best balance of exact-match and generic anchors to help increase organic rankings.
6. Determine E-E-A-T Scores
Google has recently updated and introduced an additional 'E' in its E-A-T acronym. E-E-A-T stands for Experience, Expertise, Authoritativeness and Trustworthiness. It is one of the most important factors when it comes to ranking on the search engine results page (SERP).
According to Google, E-E-A-T is used to assess the quality of websites and pages. The scores are determined based on how well a website fits into the criteria of 'expertise, authoritativeness and trustworthiness.'
Before AI-based SEO tools, it was difficult to quantify E-E-A-T metrics. These tools break down these criteria into a series of parameters and then use AI to calculate an overall score. This helps you understand how your website and content fit into the E-E-A-T criteria and adjust your strategies accordingly.
AI-powered SEO tools can also help you identify potential weak spots in their website or content that need to be addressed in order to improve their E-E-A-T scores. With the help of AI, you can get an accurate snapshot of how your content and website fit into Google's criteria.
7. Build Topical Authority
Google's helpful content update has made it clear that content relevancy is essential to ranking high on the SERP. To achieve this, content needs to be written in a specific topic cluster that is relevant to the target keyword.
But how do you know what topic clusters to focus on? AI SEO tools can help by analyzing the content of top-ranking competitors and creating a cluster map for you.
Using this map, you can easily identify what topics to focus on in your content and which keywords should be targeted for maximum impact. AI-based tools can also detect emerging topics and alert you of new opportunities.
By understanding and focusing on the right topics, content can be written and promoted to boost website rankings. These tools can help you stay ahead of the competition by providing an in-depth analysis of what topics your competitors are focusing on. With this knowledge, you can create more targeted and relevant content to increase your SERP rankings.
8. Identity And Remove Keyword Stuffing
Google promotes sites that focus on providing useful and relevant content to its users. This means that keyword stuffing can be a real problem for businesses trying to rank higher on the SERP.
Many businesses stuff their copy with an overkill of keywords in order to try and improve their rankings. However, this can have the opposite effect as Google sees it as a sign that they are not providing value to their readers.
AI-driven SEO tools can detect when websites are using too many keywords and help them remove any potential keyword stuffing from their website or content. This helps you create more reader-friendly content and improve your SEO campaigns without risking a penalty from Google.
These are the 8 common SEO problems that can be solved using AI-driven SEO tools. By using these tools, you can implement smarter strategies that are tailored to your content and website. This can help you increase the visibility of your website on the SERP, boost your organic rankings and attract new customers.
If you're looking to gain an edge over your competitors and improve your SEO performance, get in touch with a professional white label SEO company to discuss the potential of using AI SEO tools. This could be the tool that helps you get ahead of your competitors and rank higher in the SERPs.