A good indication of the value of a product is its longevity, especially in the digital market, where the latest next-big-thing can become obsolete very, very quickly. Moz feels like its' been around for years, and when it comes to all things SEO for a digital marketer, that's actually a good thing. The sheer amount of information sharing that's available for SEO-ites, on the MOZ site and community is comprehensive. Moz is perhaps best known for its' Open Site Explorer Tool, 100% wholly focused on SEO, which has been acknowledged as an industry leader in the SEO niche category.
USP & Key Features
In its' PRO Avatar, Moz OSE offers some impressive features: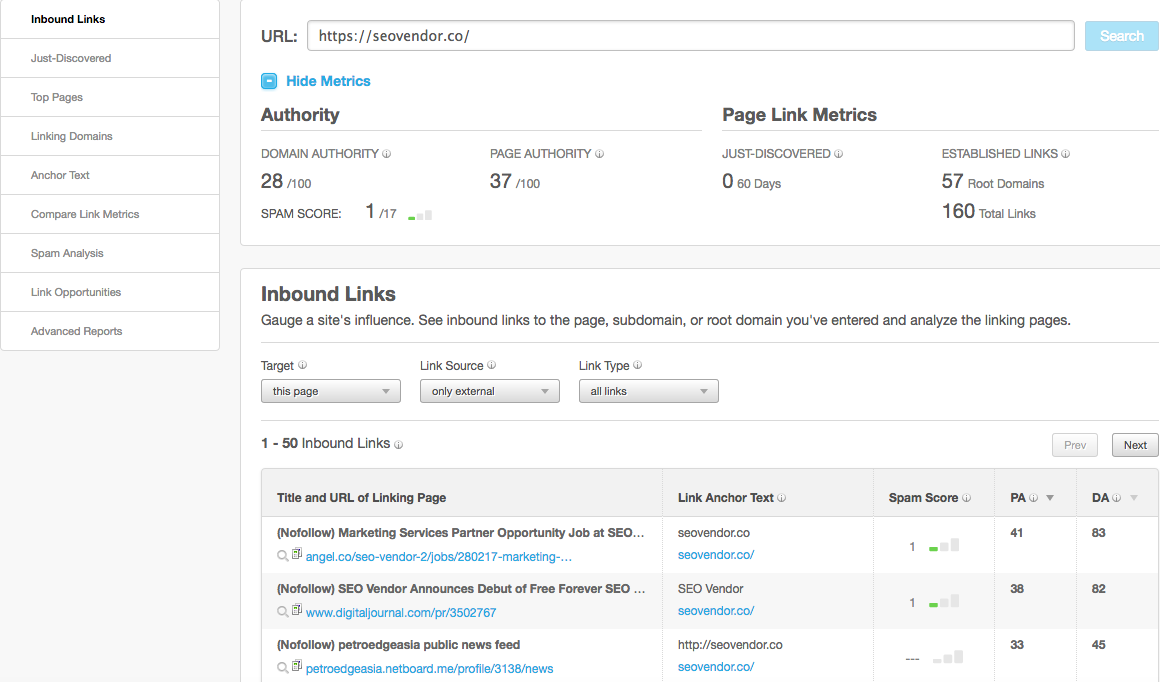 Keyword Explorer – The strategic targeting of keywords with accurate keyword volume and difficulty metrics. Keyword lists can be saved for tracking and updating as needed.
Rank Tracking – Shows you what searchers everywhere see by tracking local and national searches. You will also get a holistic profile of how you rank with your keywords using the Search Visibility score option.
Crawl and Audit of Sites – Moz Pro hunts down issues that prevent search engines from fully crawling your site and also notifies you as soon as site issues are found so you can fix them quickly.
Page Optimization – Prioritized recommendations are provided to improve page optimization. You will be able to identify the type of content to create next with custom suggestions based on other pages that rank for your keywords.
Find Link Opportunities – To find new links and maximize the effects of the ones you already have by using proprietary metrics such as Page Authority, Domain Authority, and Spam Score.
Create Custom Reports – Customized PDF reports with drag and drop module functionality and annotations. Recurring reports to be sent to clients can be pre-scheduled to save time.
Pricing Plans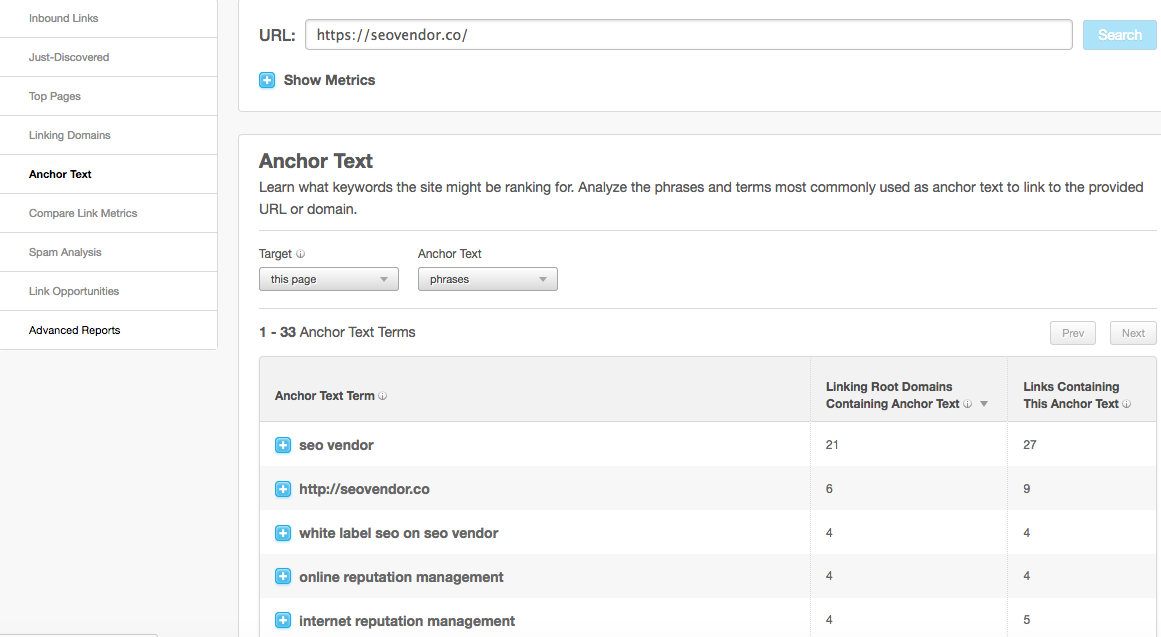 MozOSE is currently available as a free limited 30-day trial version as well as paid Pro versions. The free plan enables you to test drive their $179 per month Medium plan which is inclusive of 5 campaigns and access to the Keyword Explorer. Credit card information is required for the free plan. Moz also provides access to free SEO tools on their site for a limited number of queries.
Their payment plans start at a hefty $99 per month for the standard plan, followed by plans for $179(Medium), $349(Large) and a custom enterprise solution. Annual billing is also offered at 20% discounts.
All the Moz Pro Plans include:
Mozbar Premium (SEO toolbar for Chrome)
Multiple Search Engines for keyword tracking
SEO insights
1 on 1 personalized walkthroughs
24 Hour customer support
Moz Q&A forum
Pros & Cons
Moz Pro's Keyword tool makes complex keyword analysis fairly straightforward so there are less time and effort spent to decipher voluminous and complicated spreadsheet data. One of its cons' is definitely its visually pleasing user interface.   However, that is let down to a small extent because of user experience which can seem a little less seamless in places. Bear in mind that Moz also refreshes their data once a week and not daily. While the price can look intimidating on paper the cost is good value for daily users. Moz OSE is definitely a worthwhile investment for the serious SEO enthusiast.