Starting a marketing agency is an exhilarating endeavor. Crafting the right set of strategies to find and retain clients is essential for long-term success. It can be difficult to build relationships with potential clients while also understanding their needs, but it's achievable if your approach is both deliberate and organized.
Knowing how to attract high-compatibility customers can make all the difference in having a prosperous business that meets customers' requirements from start to finish. Here are 10 ways to get more compatible clients for your marketing agency so you can concentrate on forming effective relationships with them and delivering optimal services that fulfill their demands.
1. Refine Your Target Audience
As the marketing industry continues to evolve, figuring out how to refine your target audience is paramount in order for agencies to secure more high-compatibility clients. With 63% of marketers claiming driving traffic and generating leads through content is a massive challenge presented by today's tech-savvy consumers, it has become essential that agencies take a proactive approach when targeting their audiences.
Surprisingly enough, 40% to 70%+ of qualified leads are not prepared or ready yet to purchase a product due to various reasons, such as lack of trustworthiness, which has made highly personalized strategies all the more desirable among business owners everywhere. Utilizing video content on landing pages can drastically improve conversions by up to 80-86%, along with utilizing personalized CTAs (Calls To Action), which convert 42% more visitors into leads compared to traditional methods alone.
Furthermore, gathering reliable data about consumer behavior via online research and surveys reveals further insight into understanding what type of products or services certain demographics are looking for. 78% of the total digital population conduct product research prior to making any buying decisions, while 93% observe at least one product review before making an actual purchase. Therefore, agencies must prioritize refining their target audience and use data-driven tactics to effectively capture the attention of potential customers.
Having a niche also helps in getting laser-focused on a specific target market, thus enabling you to prepare a strategy that hits them impactfully rather than setting up vague goals.
2. Invest in Networking Opportunities
Developing a marketing strategy requires time, energy, and resources. Businesses that understand the importance of networking opportunities are more likely to achieve success in promoting their products or services. Networking can open new doors for your agency by introducing you to potential clients who may be better suited for your business than those you encounter through traditional advertising methods.
High-compatibility clients often come from personal recommendations received at conferences and trade shows. Being active within these networks helps build relationships with others in the same industry and offers exposure to like-minded professionals seeking similar outcomes as yours. Additionally, participating in these events gives you an opportunity to showcase what sets your company apart from competitors. This allows you to explain how working together will benefit them much better than other options they might have on their plate. Investing time into building relationships offline is necessary if businesses want long-term success. It's all about gaining respect among peers while sending out the right message that resonates with current trends!
3. Develop a Detailed Marketing Strategy
A detailed marketing strategy is essential for any marketer who wants to be successful in this ever-changing and adapting industry. First, determine which channels are best for your goals. Then invest in those that give you the most opportunities. For example, if you're looking to generate leads from webinars, consider investing at least 20-40% of your budget into hosting them regularly, as they tend to have good success rates with potential clients.
Secondly, time should be invested in content creation, as statistics indicate 63% of marketers struggle with driving traffic and generating leads through content. Yet, it could prove effective when presented properly on social media platforms or websites alike. Utilizing video can even further enhance results. Additionally, take advantage of online reviews; prospects trust other consumers' written reviews.
Utilizing these will boost trustworthiness regardless of whether positive or negative feedback is posted about you (just ensure correct responses are promptly made regarding any possible negative reviews). Lastly, demand for specialized agencies continues skyrocketing, so ensure resources needed, such as staff members and financial investments, should all abide within the parameters set for achieving desired outcomes. Narrow down your niche focus and stay true to its implementation accordingly to remain competitive long-term among rivals!
You can also take advantage of white label marketing as it allows you to launch and manage multiple campaigns simultaneously, thus saving time and resources. It also provides a high-quality finished product that is ready to be presented to your clients.
4. Leverage Online Reviews and Ratings
Content marketing is an effective way to attract compatible leads, yet many marketers claim they struggle with it. Many of the same principles apply when leveraging online reviews and ratings in order to acquire more high-compatibility clients for your agency. Most customers look for feedback from other buyers before making their own buying decisions, so having good customer reviews can help you convert visitors into paying clients quickly and easily.
Showcase positive customer experiences on your website by featuring review snippets or testimonials from existing clients. This will give potential buyers assurance that you're capable of meeting their needs as well as trust in choosing your services over competitors. You can also create dedicated landing pages with detailed product reviews and ratings along with CTAs to make sure potential leads know exactly how great their previous user experience was before getting convinced to take action. Additionally, videos highlighting real-life case studies and use cases offer an additional layer of credibility which can persuade people further down the funnel who have already decided they need what you're offering but aren't fully sold yet on trusting you enough to commit.
By giving people a chance to see tangible evidence that those who have worked with you previously were happy doing so, it's much easier for them to decide whether or not they want to work together now too!
5. Distinguish Your Firm from Others in the Industry
It's essential to pinpoint how your marketing agency stands apart from the competition. The key here is to make sure you understand what makes your offering unique and why customers should choose yours over other agencies. Highlighting the best features of your services can help distinguish you in the industry and attract high-compatibility clients.
Building credibility and trust with potential clients will also add value to your firm's name recognition. Showcase successful results that are backed by real data, case studies, and testimonials from existing customers. This establishes a strong reputation for quality work that can be verified easily on independent review sites like Google Business Profile or third-party vendor websites such as TrustSpot or G2 Crowd rating pages (if applicable). Additionally, consider partnering up with reputable brands that already have an established base of followers. This could potentially open up another market segment naturally without having to spend additional time sourcing them out elsewhere.
With effective tactics such as these combined into one holistic strategy at play, prospects will start viewing you not just as yet another agency but rather as a trusted partner they know they can rely on for their digital marketing needs.
6. Offer Unique Services or Solutions
As more businesses explore options for marketing their services, one of the most effective ways to increase customer engagement is by offering unique solutions and services. By providing something no other competitor can offer, customers may be willing to invest in your agency's services or product offerings. This could include things like value-added features that are not offered by competitors at a lower price point or personalized experiences customized specifically to each customer's needs.
Additionally, leveraging new technologies such as AI and machine learning can help create specialized service offerings tailored to the user experience of different target audiences. Finally, focusing on building relationships with clients will go a long way towards creating higher conversion rates due to trust established through positive interactions over time.
7. Align Your Brand with Trusted Partnerships
High-compatibility clients are valuable assets to any marketing agency. They understand your strategies and objectives, work with you towards achieving them collaboratively, and are responsive when needed.
Moreover, it's essential to know who is compatible before committing since incompatible clients can be damaging in many ways, which include but are not limited to hindering scalability potentials and creating a challenging environment for team members. Make sure to vet potential clients through mutual references or relevant experience to gain an initial view of how the partnership could develop.
Compatibility should be considered just as important as budget restraints and geographic location when it comes to obtaining favorable outcomes. Aligning with trusted partners can be beneficial in terms of making sure both parties meet the desired goal together and ensuring an optimized return on investment for long-term success.
8. Increase Referrals Through Existing Clients
High-quality client relationships are key to referring potential leads and increasing visibility in the marketplace. An effective way to increase referrals is by offering incentives for existing clients to refer new ones. This could include discounts on services, free products, or other valuable items.
Having too many incompatible clients can be damaging to your business. Make sure you are selective in who you choose to work with and use the strategies above to identify and nurture high-quality clients. This will improve your chances of continued success and scalability in the long run. Furthermore, investing in paid search budgeting, understanding consumer behavior, developing a detailed marketing strategy, and aligning your brand with trustworthy partnerships will enable you to stay one step ahead of the competition.
Focus on maintaining strong relationships with existing customers to maximize opportunities for referrals as well as create an invaluable source of free advertising that cannot be matched by other online or offline avenues.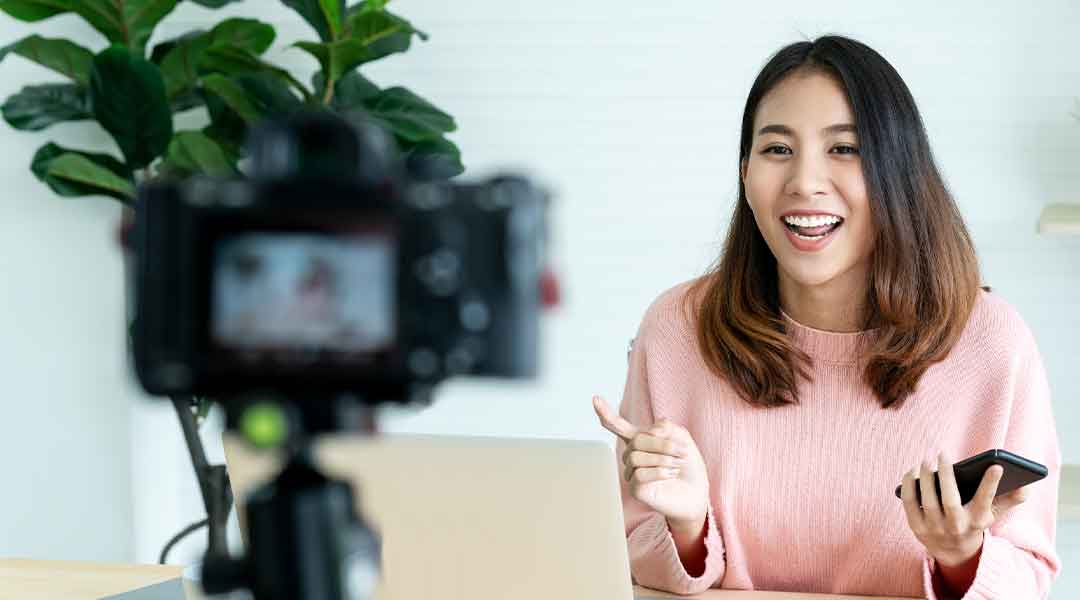 9. Expand Reach with Social Media Advertising
As digital marketing agencies strive to reach more high-compatibility clients, social media advertising is one of the best ways to expand their reach and increase visibility. Platforms like Facebook, Twitter, Instagram, and LinkedIn offer an amazing opportunity for businesses of all sizes to tap into a new audience pool. By creating targeted campaigns with targeted keywords or audience interests and crafting compelling ad copy that catches prospects' attention, it's possible to get in front of potential customers who may not have been aware your agency existed before.
Additionally, larger budget PPC auctions give you the ability to acquire desired outcomes, such as higher click-through rates or better quality leads at lower costs per click, something smaller budgets don't always allow for. When utilizing this type of campaign, it's important that client expectations are realistic when determining success metrics on each project since there are additional variables within these programs beyond control. When managed properly by experienced professionals, however, social media platforms can help build client trust due to regular delivery against set objectives while providing increased exposure along with feedback tracking data on web visitors, which helps optimize future campaigns and ROI even further.
Incompatible clients who don't understand how digital marketing works can end up cutting against scalability opportunities, so be sure everyone is on the same page if opting in this direction first before investing any resources into it!
10. Utilize Reputation Management Software
Agencies must leverage reputation management software in order to ensure their brand image remains intact. Reputation management software can help monitor and alert you of any incoming negative feedback or reviews so that they may be addressed promptly.
Additionally, this type of software provides an overview of present sentiment, allowing marketers the opportunity to refine strategies accordingly and engage with customers effectively. This will show clients the effort your agency puts into ensuring customer satisfaction at all times, which goes a long way in building rapport with them and increasing reliability towards their expectations from you. Finally, utilizing modern technology, such as reputation management tools during client onboarding processes, will also allow digital marketing teams to operate more efficiently while still providing reliable results each time they produce work for those clients.
Leveraging a reputation management service is an effective way to attract more compatible clients for your marketing agency. Maintaining a credible online presence with quality content and responding promptly to customers' feedback will go a long way in building trust and credibility, which will help ensure that the right target audience finds you faster. Utilizing tactics such as social media optimization, pay-per-click campaigns, search engine optimization (SEO), etc., can also give your business the necessary boost it needs to successfully attract potential compatible clients who not only meet but exceed expectations of what you have set out for them.