The era of expensive campaigns pushing products and services through mass media has been upended as consumers, empowered by digitization, are demanding more and more from the companies they choose to form relationships with.
According to Statista, in 2022, retail ecommerce sales crossed the $5.2 trillion mark and are projected to grow 56% over the next four years to reach 8.1 trillion dollars by 2026.
If you want to get a piece of those sales for your business, it's critical to have a strong funnel marketing strategy. But even the best-crafted funnel can fail without an effective search engine strategy.
The ecommerce industry is cut-throat, and there's a lot of competition. To stand out from the crowd, you must keep learning and implementing cutting-edge SEO techniques to help you get noticed online, convert more prospects into customers, and ultimately boost sales. But the SEO landscape is constantly changing, and best practices can become outdated quickly.
If this sounds like a daunting task, don't worry – here are 7 time-honored techniques you can use to employ SEO to increase sales:
1. Be Strategic With Keywords Selection
With Google's ever-evolving algorithms and search engines becoming more sophisticated, keyword use is not as it once was. That doesn't mean keywords are no longer important; their use must be strategic.
Keywords are the cornerstone of your SEO strategy, and you should select the right keywords for your products and services.
For instance, if you're selling white label SEO services, then "white label SEO services" is an obvious keyword phrase to target. But it would help if you also considered other phrases that customers might use to find products like yours and start using those in your content, URLs, headings, image descriptions, metadata, and page titles.
There are plenty of tools you can use to help with keyword research, and each has its advantages and disadvantages. Google AdWords is a great place to start, but don't forget about longtail keywords as well – half of all search queries are four-plus words in length; there's less competition for these phrases, and they have higher conversion rates.
Additionally, you can feed your selected keywords to an AI SEO tool like CORE AI to analyze the ranking potential of those phrases and identify related keywords. CORE AI can compare your targeted keywords against 200+ ranking factors and industry benchmarks, giving you a comprehensive picture of how your keywords will perform and what you need to do to get the most out of them.
2. Create Stellar Content
You may already have heard of this a million times, but it's worth repeating that content is still king. Google's recent helpful content update states that ranking higher depends on the relevancy and helpfulness of your content. Your content must be self-sufficient to satisfy user queries.
Traditional ways of creating content, where you stuff your article with keywords and keyword variants, won't work anymore. Search engines have become smart enough to identify and penalize such practices.
Note that digitization has made customers more informed and demanding. They can judge the quality of your content by scanning the first few lines and deciding if they want to read further. On top of that, search engines also have the same luxury. For instance, Google has revised its E-A-T policy to E-E-A-T (Experience, Expertise, Authoritativeness, and Trustworthiness). That means even if you create content that 'satisfies' the user query, it might not be enough to rank you higher. Why? Because you need to prove that you are an expert in the field and that your content is trustworthy.
Therefore, you need to provide value in your content. It would be best to focus your content efforts on building topical authority. That way, you'll be able to establish yourself as an authority in your industry.
Here are some tips on how to create high-quality content:
Conduct thorough research
Deliver original and authoritative insights
Use visuals to break the monotony and support your points
Always cite facts and figures to back up claims
Offer actionable advice and strategies to your readers
Keep your content scannable and readable
Make sure the content is SEO-friendly (i.e., optimized for keyword phrases, uses appropriate headings and meta tags)
Publish regularly to boost engagement
Get content checked by subject matter experts
You should also focus on building a topical map for your content. This can help you create a hierarchy for related topics and link them together. That way, users can easily navigate through the website, and search engines can understand the context of your content pieces.
For example, if you have a page about 'white label SEO,' you should include pages about other related topics, such as 'local SEO' and 'SEO link building.' Linking those pages together shows search engines that you have authority in the SEO field and are producing relevant, helpful content.
Suppose this sounds like too much work, then you can use AI-powered content analysis tools such as SEO GPT to identify relevant topics and keywords that should be included in your content. This can help you save time and effort when creating SEO-friendly, high-quality content.
AI-powered content marketing tools can also help you track changes in user behavior, optimizing your content to meet their needs. With the right technology, you can ensure that your content is up-to-date and relevant, helping you stay one step ahead of your competitors.
3. Make Social Media Your Spokesperson
Again, it may sound like an overused cliché, but don't underestimate the power of social media. Even though it doesn't directly contribute to your organic search rankings, it does help you to build brand awareness and expand your reach.
Social media platforms have observed an enormous surge in growth over the past few years. With more than 3 billion monthly active users, social media has become an integral part of our lives. Therefore, you must make the most of this opportunity and build a social media presence.
Apart from creating your social media accounts, you should also consider leveraging influencers to promote your content. Influencers can increase your reach and drive more traffic to your website.
Remember that a presence on social media also encourages user engagement and helps develop customer relationships. Such interactions can help you build trust and credibility with your target audience.
In addition, social signals can also influence your rankings. Search engines have incorporated social media signals into their algorithms, which means that if users share and engage with your content, it could help you rank higher in the search results.
Integrating your social media with your AI SEO tool can help you track which posts are performing well and which are not. It can also allow you to better understand your target audience's interests and create content that resonates with them.
Suppose your AI SEO tool doesn't allow integration. In that case, you can always use a third-party tool such as Hootsuite or Buffer to schedule posts, measure the performance of your content, and monitor social media conversations about your brand.
4. Use A Hyperpersonalized Approach
As a business, you must pay attention to consumer behavior. Doing so can help you understand your target audience's needs and wants, allowing you to offer a hyper-personalized experience.
Modern consumers are tech-savvy and spend a lot of time on mobile devices. Therefore, you must ensure that your website is optimized for mobile devices and delivers a seamless experience.
Moreover, you can use personalization to create content that resonates with your target audience. For example, you can use data collected from customer profiles and past behavior to tailor your content and offer a unique experience.
Leverage predictive SEO to make sure that you're delivering the content that your users are expecting. Use data such as past search queries, geographic location, and more to optimize your content for longtail keywords.
AI SEO tools have taken the guesswork out of personalization and made it easy for businesses to tailor their content according to customer needs. They can also forecast customer behavior and deliver content that is more likely to result in conversions.
Integrating these tools with your email marketing and CRM platforms can help you deliver a hyper-personalized experience. You can use these insights to create messaging that resonates with your target audience and drives more traffic to your website.Funnel Marketing Strategy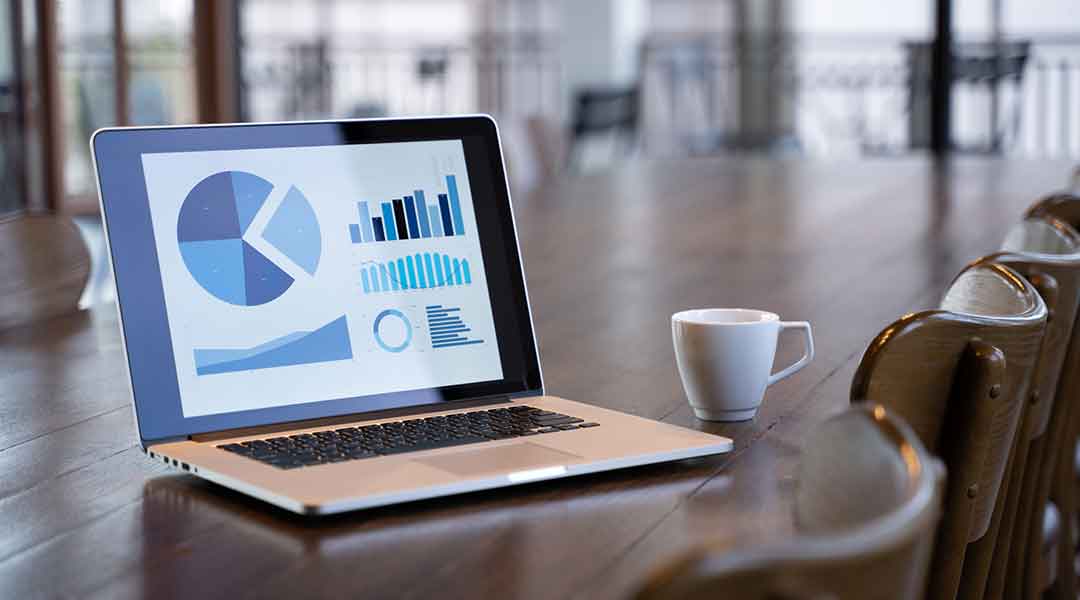 5. Optimize Your Site for Conversions
Long gone are the days when SEO used to be guesswork. Today, AI SEO tools are making the process of optimizing your website much easier.
AI-driven on-page optimization can help you identify and fix any issues causing your website to underperform. For example, the tool can scan your website for broken links, missing images and content, duplicate titles, and more.
Tools like SEO GPT can help you create compelling meta titles and descriptions, which can help you drive more organic search traffic. They also allow you to create optimized content for voice search, helping you reach a larger audience.
For instance, CORE AI can read your page and compare the target keywords against Google's ranking factors and generate suggestions for improvement. This can help you ensure that your content is targeted and optimized for search engine crawlers and customers.
You can use AI tools to monitor your competitors' websites and analyze their content. This can help you stay ahead of the competition and ensure that you deliver the best possible content to your customers.
Finally, AI SEO tools can be used to optimize your website for conversions. They can analyze user behavior on your website and identify areas that need improvement. They can make recommendations for optimizing content, improving page speed, and more. These tools can also help you track conversions and measure the success of your efforts. This can help you to determine which strategies are working and which ones need to be improved.
6. Manage Your Online Reputation
People usually leave out reputation management when they talk about SEO, but it's an important aspect that mustn't be ignored. Reputation management is all about taking control of what people see when they look for your business online.
For example, suppose you're a restaurant and have received several negative Yelp reviews or argued with a customer on Facebook. Any potential customers looking for information about your business will come across these negative reviews and interactions first.
Reactive reputation management involves responding to customer reviews and complaints promptly. You can also use proactive methods such as creating positive content, monitoring social media for potential issues, and engaging with customers.
AI-driven reputation management can also help you take control of your online presence. AI tools can be used to monitor your online reputation and alert you to any potential issues. They can also create automated responses for customer reviews and complaints, helping you maintain a professional image.
Additionally, AI tools can be used to analyze customer feedback and identify areas for improvement. This can help you ensure that your customers get the best possible experience.
7. Build An Integrated Strategy to Keep Up with Changes
As search engine algorithms become more sophisticated, businesses must be prepared to adapt their SEO strategies accordingly. AI-driven SEO tools can help you stay ahead of the curve and keep up with changes in search engine algorithms.
AI tools can be used to track the performance of your website and identify any improvements that could be made. They can also help you to keep tabs on the competition and spot new trends in your industry.
Finally, AI tools can be used to monitor and analyze customer feedback. This can help you identify areas for improvement and determine what changes need to be made to keep up with customer demands.
You can create an integrated strategy informed by AI-driven SEO tools to ensure you are always ahead of the curve. By using AI-driven tools to monitor your website performance, track the competition, and analyze customer feedback, you will be able to stay one step ahead of changes in search engine algorithms.
Artificial intelligence has already changed how businesses approach SEO and will continue to do so in the future. Using AI-driven tools to manage your website's performance, analyze customer feedback, and monitor the competition, you can ensure that your business stays one step ahead of changing search engine algorithms. With an integrated AI-driven strategy, you can be sure that your business will remain competitive and prosperous for years to come.