SEO Toolbox was created by the season veterans behind Seo Site Checkup with the basic objective of simplifying your search engine optimization. The Toolbox is designed to be intuitive and particularly user-friendly for small business owners, webmasters, and SEO marketers.
Key Features
SEO Toolbox offers a number of different features but its primary USPs include: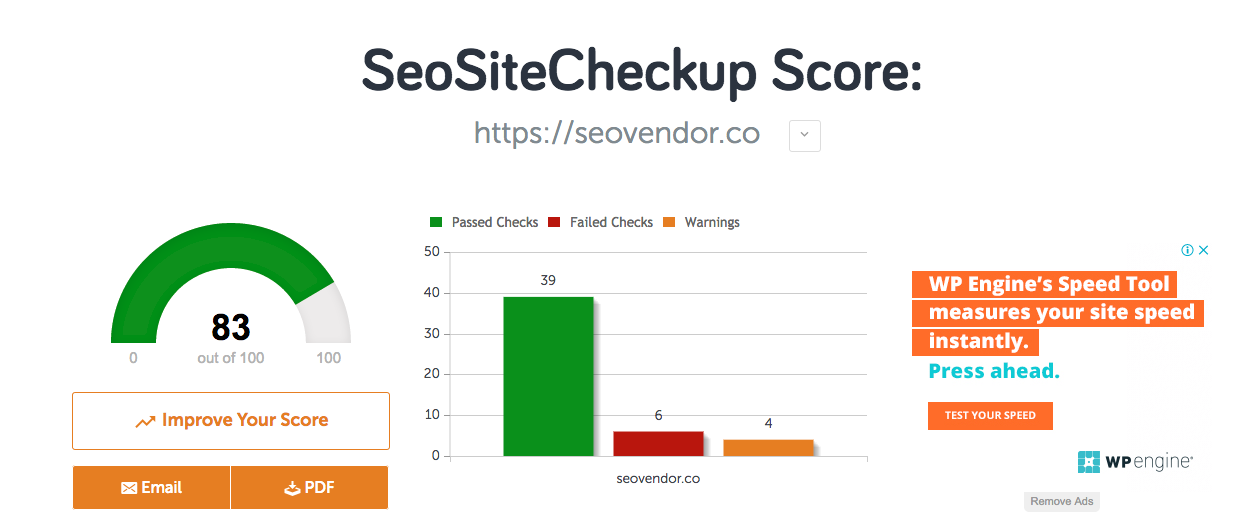 Complete Website Analysis for thorough, complete, and fast SEO site checkups
Website Monitoring to notify you whenever your site is experiencing downtime or is otherwise unreachable
Site Loading Speed Tracker
Easy Sitemap Generator for simplified XML sitemap generation
Broken Link Detector
Custom White Label Reporting, editable for users, clients or partner websites
Technical Support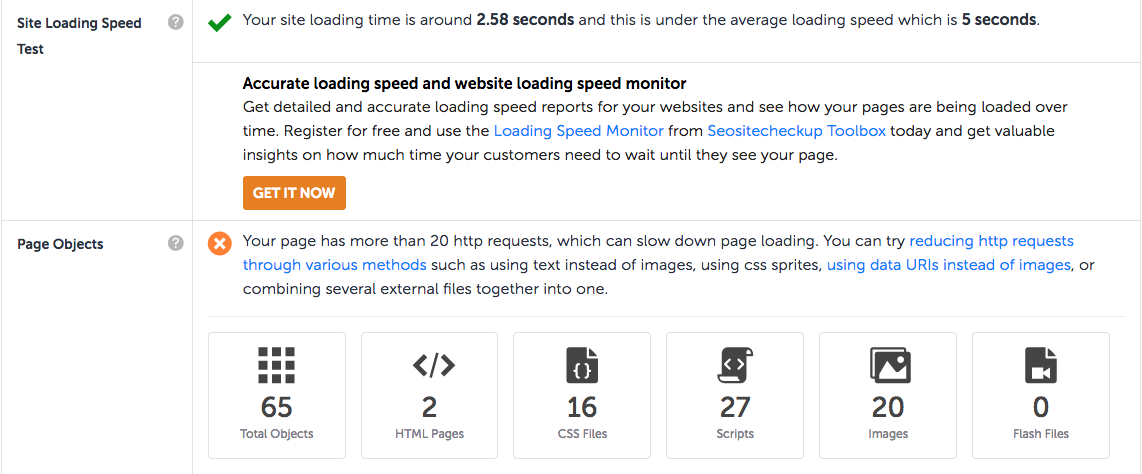 Automation features are also available to keep track of over 30 different SEO variables on a weekly basis.
Pricing Plans
Seo Site Checkup currently offers 3 pricing plans for SEO Toolbox with a free 14-day trial to test drive all their best features. A credit card is not required for the free plan. All paid plans include the following with specific usage limits.
Website monitoring
Keyword monitoring
Competitor Analysis, including common SEO issues, speed optimizations, server and security, and mobile analysis
Storage of Reports
Sitemap Creator
Broken Links Checker
The Basic Plan starts at $24.95/month and allows for a maximum of 300 reports monthly. The Best Choice plan is available for $39.95/month with unlimited SEO analysis and white label reporting. The Professional Plan also allows for unlimited SEO analysis and white label reporting and is available to the user for $79.95/month. According to the site, none of the paid plans have any hidden charges, so what you see is what you get. Yearly plans are available at 10% off of the monthly cost. Plans can also be customized for your specific requirements.
Also on offer is a list of free tools, easily accessible, simply by typing out your website URL. One free test is available daily on the site. Once you register, you will have access to additional but a limited number of tests. Once you enter the URL, the site will provide easy-to-understand recommendations for your site to load faster, rank higher for search terms, and get more visitors.
Pros & Cons
SEO Toolbox delivers on what it has set out to do, which is creating a simplified SEO tool with a user-friendly interface. The dashboard is clean and uncluttered but not too basic, offering a decent amount of very useful information together with suggestions for changes to improve your scores. Reports, monitors, and analysis tools are easily accessible with one quick click. While SEO Toolbox has an attractive dashboard with a thorough listing of SEO issues, it may not be for everyone. It excels as a basic tool with a clean presentation but advanced marketers may want to use it together with other PRO tools or as a part of an intensive analysis to get more refined and accurate results.