White labeling SEO and PPC services are great ways to boost profits without managing the work yourself. By outsourcing these tasks, you can take advantage of better technology while leveraging the expertise of professionals who have been in this space longer than you.
With white label SEO and PPC tools, agencies can profit from increased efficiency and higher customer satisfaction at lower costs, with no extra time needed! Moreover, such solutions provide more reliable results due to AI-enabled features combined with human oversight when necessary.
How White Labeling Can Help Maximize Your SEO & PPC Efforts
Maximizing your SEO and PPC efforts is essential for every marketing agency, as it directly impacts the success of clients' digital campaigns. By partnering with a reliable white label provider, you can tap into their expertise while focusing on other core aspects of your business.
White labeling enables agencies to offer comprehensive services without expending resources on hiring experts or acquiring new skills in-house. This cost-effective solution not only enhances your current offerings but also results in increased client satisfaction and retention rates. White labeling allows you to optimize organic traffic (SEO) and paid advertisements (PPC) by working alongside experienced professionals who have honed their strategies.
Using proven methods tailored specifically for each brand ensures that all content aligns seamlessly with overall campaign goals, whether increasing visibility, driving conversions, or building backlinks from authoritative sources. Moreover, entrusting certain responsibilities like keyword research, link-building techniques, and ad creation management to trained specialists guarantees higher quality work delivered promptly, ultimately positively impacting revenues, ROI, and the bottom line. Agencies consistently face evolving challenges and trends in the landscape, making adopting white label wholesale services not a luxury but a necessity, allowing them to stay ahead of the competition and accelerate growth effectively, and scale operations and market share.
Impress Clients and Teams with Shared Data Insights
Leverage shared data insights from your white label partner to impress clients and foster better teamwork. As an agency, understanding client needs is crucial for delivering optimal results in both SEO and PPC campaigns.
White label companies use comprehensive analytics tools to gain valuable information regarding audience behavior, search trends, and user engagement patterns. As an agency, you can use this information for your clients or team members and customize the reports by adding their branding elements. This showcases professionalism and solidifies loyalty toward your agency's expertise.
The tailored data analysis allows businesses to make well-informed decisions about future marketing endeavors while reinforcing that they have chosen a reliable partner for growth. Collaborating with other departments within the organization becomes more effortless when all parties have access to pertinent metrics backed up by accurate analyses from reputable tools. This promotes transparency as everyone stays on top of what works best to achieve set goals through real-time campaign performance indicators (CPIs) monitoring.
To stand out amongst competitors while maximizing ROI on behalf of every client under management, invest time researching suitable white labeling options before settling on one that fits specific requirements seamlessly without sacrificing functionality industry standards demand.
Implement Proven Strategies to Increase Client ROIs
Adopting proven strategies via white label PPC and SEO services is crucial to ensure your clients achieve increased return on investment (ROI). White labeling allows agencies to provide expert-level solutions without having an in-house team, which saves both time and money.
By partnering with a reliable provider, you can access effective tools tailored to improve performance metrics. One key strategy involves keyword research that targets relevant traffic for your client's site while optimizing campaigns accordingly. Combining this approach with high-quality content creation results in an organic boost of visibility on search engines like Google or Bing, ultimately driving higher click-through rates (CTR) at lower costs per click (CPC).
Besides top-notch content production, link-building employing authoritative websites further enhances credibility and domain authority. Another essential tactic focuses on data analysis. Leveraging advanced analytics helps identify profitable opportunities through trends or patterns within user behavior information collected over time, allowing agencies to optimize their PPC campaigns strategically based on these insights.
Better aligning advertising efforts with audiences' preferences results in exceptional ROIs. Lastly, fostering strong communication channels ensures seamless collaboration between the agency and its white label partner. From sharing marketing plans to progress updates and management reporting, transparency is integral in maintaining healthy, long-term working relationships built on trust and mutual respect for all parties involved.
When done right, this leads to success and mutually beneficial outcomes.
Leverage Automated AI Insights to Boost Results
Automation is the key to scaling any digital marketing initiative. With AI incorporated into white label services, agencies can easily optimize campaigns for increased traffic and greater visibility.
White label companies also provide a range of tools to break down complex data into actionable insights. This assists businesses in making better decisions on the best practices for cross-platform campaigns. AI-powered automation also helps to identify potential issues before they arise, enabling you to take corrective measures in time. For instance, in the case of a sudden drop in performance, predictive analytics can alert you to potential problems.
The possibilities for automation are endless. From automating keyword research and content generation to ad-serving optimization and budget management, white label services can provide the necessary insights for increased ROI in a fraction of the time.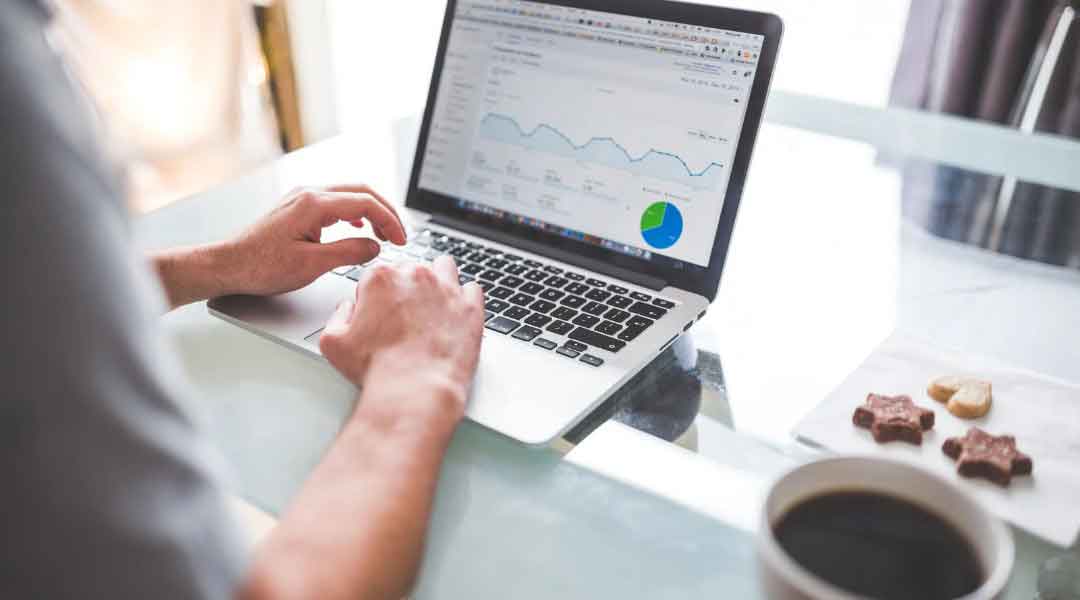 Reduce Churn By Automating SEO & PPC Client Reporting
Client reporting is a crucial component in any agency-client relationship. Without up-to-date reports, clients are likely to question the value of your services and ultimately look elsewhere.
White labeling services provide automated reporting features that can be customized to meet the needs of each client. These reports are generated quickly and accurately, with real-time data at your fingertips. Automated reporting helps agencies save time and resources while allowing for a more granular review of performance metrics. This also helps reduce churn rates, as clients can observe their progress toward their desired goals.
Most white label companies offer SEO and PPC dashboards that comprehensively overview campaign performance. This includes insights on cost-per-click, click-through rate, conversion rate, and search visibility. Having these metrics in an easy-to-read format allows clients to quickly assess the success of their campaigns with minimal effort.
Run SEO Audits to Generate More Revenue
SEO audits are an essential part of any SEO white labeling strategy. Auditing websites can provide helpful insights that can be used to improve website performance and generate more revenue for the agency.
Automated SEO audits provide a comprehensive overview of website performance, allowing agencies to identify potential issues such as broken links, duplicate content, and keyword cannibalization. Fixing these issues can quickly improve organic rankings and increase website traffic.
White label services also provide automated reporting of audit results, enabling agencies to track progress over time. This helps agencies stay on top of website performance, identify new growth opportunities, and adjust campaigns as needed.
Capture New Leads with High-Quality, Helpful Content
A key strategy to win at both SEO and PPC is to produce high-quality, helpful content that addresses your target audience's needs. By creating informative resources on relevant industry topics, you showcase your expertise and provide valuable solutions for potential clients.
Content such as blog posts, infographics, whitepapers, and ebooks can help capture leads and strengthen relationships with current clients. What's more, utilizing white label services can help you ensure accuracy and clarity in the content without sacrificing an approachable tone.
White labeling also helps keep content fresh and up-to-date. Automated content creation tools can quickly generate new pieces of relevant information, enabling agencies to stay ahead of the competition.
Finally, don't overlook the importance of spreading your resources wisely. Email marketing campaigns, guest post partnerships, and social media updates can help ensure that a larger audience hears your message. This will lead to capturing more leads who are interested in the services and skills you have to offer, as well as provide peace of mind to businesses in today's competitive online market.
White labeling is a great way for agencies to improve their SEO and PPC results. It's less expensive, more efficient, and allows them to provide better services with increased flexibility and scalability. Utilizing white label solutions can save time by automating processes like reporting, so agency staff doesn't have to do manual work on each project individually.
White labeling enables agencies of any size to expand without additional staffing or overhead costs while performing at higher levels than before, thanks to trusted tools and resources developed and managed by these industry experts. With the right white label SEO and PPC solutions, agencies can capture new leads, increase conversions, and succeed in today's digital marketplace.
There are many ways to leverage white label services, whether through SEO, PPC, content creation, or website audits. By taking a holistic approach and implementing the right solutions, agencies can maximize their output while maintaining the quality of service they offer.