As we prepare ourselves to enter the new year, let's take a quick look at some of the notable changes to search and consumer behaviors in the past year and plan our key digital marketing initiatives for the year 2023.
We've seen an increase in the use of AI to make search results more relevant, efficient, and personalized for consumers. In 2023, this trend will continue to grow, and new technologies such as natural language processing, machine learning, and deep learning will be used more and more.
How Search Has Evolved And Is Becoming More Experience & Relevancy Centric?
The year 2022 saw several changes in search, with the biggest being an emphasis on user experience. Google released several algorithm updates to make search better and safer, including updates to make search results useful and relevant, as well as updates to improve user experience across all devices.
In fact, Google has released several updates in the past few months only to provide a better experience for users. This has made it more important than ever for marketers to create content that is relevant and provides the best user experience possible.
These updates can be broadly classified into three categories:
Core Updates: Aimed at making search better, safer, and faster.
Helpful Content: Aimed at providing useful and relevant information to consumers.
Experiences: Aimed at providing users with an enhanced experience across all devices.
These updates are a clear sign that Google is going to value websites and content that offer excellent user experiences. As such, marketers should make sure to focus on creating relevant and helpful content for their users in 2023.
In addition, these updates have made search marketers explore more options when it comes to marketing strategies. AI-assisted techniques such as natural language processing, machine learning, and deep learning are now being used to help marketers create more personalized and optimized content. These trends also have impacted white label PPC management agencies to provide more personalized services and strategies to their clients.
As we move towards discussing the perfect recipes for search marketing strategies and must-haves for 2023, these two critical ingredients – experience and relevancy – will play a crucial role.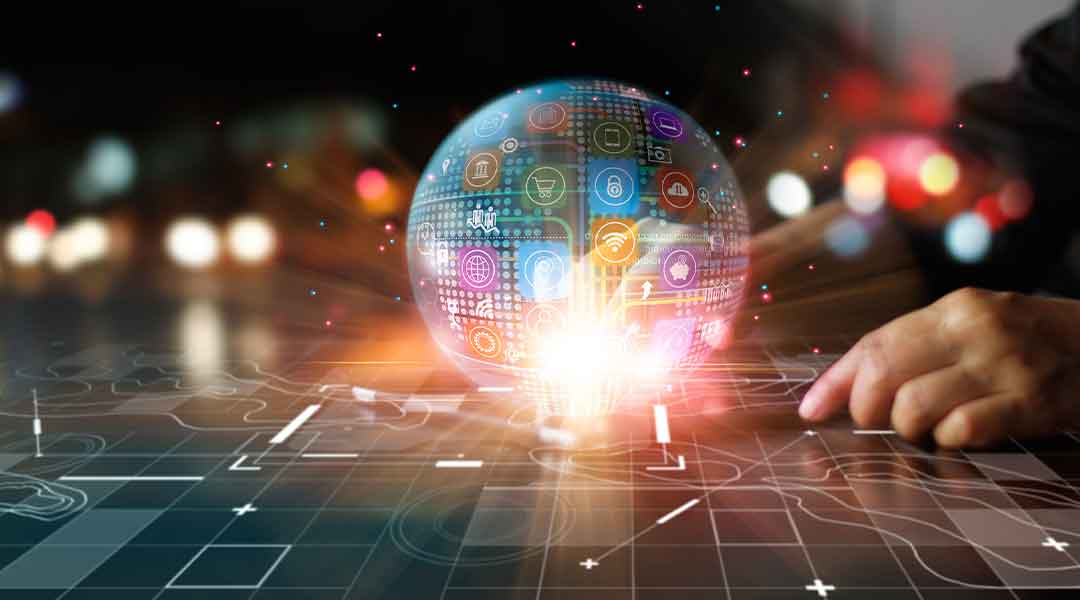 New Consumer Trends And Insights
In today's digital world, businesses must stay up-to-date with the latest trends in consumer behavior. We've seen an increased emphasis on privacy and peace of mind, along with a move towards brands adopting sustainability initiatives.
While there are many data points to consider when crafting strategies for 2023, here are five consumer insights to focus on:
1. Privacy And Peace Of Mind
Consumer privacy has taken center stage in the past few years, with many companies taking steps to ensure that their customers' data is safe and secure. Consumers are now more concerned than ever before about their data being shared, and they are looking to brands to provide safety and privacy.
2. Purposeful Advertising
Consumers are also looking for brands that communicate a purpose and have values that align with their own. Many people are now more likely to purchase from a brand that has sustainability initiatives, as they want to support companies that are taking steps to reduce their carbon footprint.
3. Hyper-Personalization
Consumers are demanding more personalized experiences, and companies need to be able to deliver on that. This includes targeting the right audience with the right ads and offering personalized recommendations based on the customer's search and purchase history.
4. Direct to Consumer
More and more customers are now looking to purchase directly from the brands they love. This means companies need to focus on offering a seamless experience with easy checkout processes, quick delivery times, and great customer service.
5. Predictive Analysis
The use of predictive analytics is becoming more and more common in the business world. Companies can now predict customer behavior, track their purchase history and create more tailored experiences. This is an important tool for marketers looking to create strategies in 2023.
Search marketers in 2023 need to focus on creating experiences that are both tailored and relevant. By understanding the latest consumer trends and insights, marketers can craft strategies that are based on real customer behavior. This will ensure that marketing efforts are purposeful and helpful for consumers.
Top 5 Search Trends for 2023
Long gone are the days when keyword stuffing and link building were seen as the only ways to climb up search engine rankings. We, as search marketers, have the opportunity to use these techniques in combination with other strategies to ensure success.
Here are five search trends that marketers should keep an eye on for 2023 and how AI can help amplify efforts:
1. Omnichannel Experience
Today's customers shift between devices like never before, and marketers need to ensure a consistent experience across all touchpoints.
It is necessary to centralize critical information about the business and distribute it across all marketing channels for a seamless omnichannel experience, especially in 2023. Moreover, the speed of transition from one channel to the other builds trust with the customers.
For instance, if a business decides to change its Google Business Profile or social profile information, the same should be reflected on the website as well instantly.
In fact, with the release of Google Analytics 4 (GA-4), Google has already started training marketers to focus on customer behavior and attribution from various channels across the customer journey. That's why content discovery, good website user experience, and site health have also made it to the list of must-haves for 2023.
It is common knowledge that if the content on your site can't be crawled or indexed, it will not be available to consumers, making them practically useless. This means search marketers must prioritize technical SEO initiatives in order to yield good results.
That's where AI-powered tools and techniques come in to provide a holistic view of how customers interact across devices and channels. AI can track customer behavior and spot any discrepancies between channels, allowing marketers to provide a seamless omnichannel experience.
2. Multisearch
Since the launch of multi-search, the way customers discover information has changed drastically. Consumers are now presented with more options to explore and access various kinds of content—from images, videos, and PDFs to text, languages, and more.
It has opened the doors to the biggest untapped opportunities for marketers, and the direct benefit can be seen. Consumers can now use Google lens explore everything about an image, leveraging entity data along with high-quality and relevant contextual images to get to the most relevant search results faster.
Search marketers should leverage this opportunity and use assets like Google Vision API and entity data to provide the most qualitative and relevant results.
AI can help your futureproofing efforts by providing insights into how customers search and what results they find the most helpful. AI-driven tools can also identify patterns in customer interactions with the search results and provide recommendations on how to optimize the content.
Additionally, AI-powered recommendations can be used to deliver tailored content for customers based on their previous searches. This will ensure that the consumer gets the most personalized experience and is presented with the most relevant content.
3. Helpful Content
As mentioned before, thanks to the helpful content update made by Google recently, marketers need to ensure that their content is readily available for customers across all digital channels.
For those who don't know, Google's helpful content update is an AI-driven algorithm that keeps getting trained based on search result datasets. This means marketers should create content that is optimized for Google's helpful content update, which covers critical touchpoints and micro-moments.
Additionally, the content should be relevant, informative, qualitative, authoritative, and experiential—which is the key to success in 2023. Content should also be tailored to meet customer needs, with search intent and user experience in mind.
Other updates by Google, like quality raters guidelines and the spam update, have also made it clear that the quality should not be restricted to content but should extend to the entire website, including the links.
The bottom line is that search marketers should focus on creating a holistic content strategy in order to set their brand up for success in 2023. That's where AI-powered tools and analysis can help to provide a holistic view and optimize content for the multifaceted search landscape.
By leveraging AI-driven tools, content marketers can ensure that their content is readily available for customers across all digital channels and optimized for Google's helpful content updates. This will ensure that brands are well-prepared for the future and are able to get the most out of their content efforts.
4. Personalization And Localization
Today's customers have an attention span shorter than ever before. If they don't find the information they are looking for in a matter of seconds, they will move on to something else.
They look for content that is tailored to their individual needs and interests, which makes personalization key. It has been observed that online shoppers are likelier to buy from brands with a strong local presence and engagement with their consumers.
Some of the key factors that local businesses should consider are:
Providing relevant local information and images
Ensuring amazing omnichannel experiences for consumers
Responding to frequently asked questions
Although the local search still continues to be highly strategic for Google in 2023, the focus of search engines is shifting from local search to product search. To compete with the likes of Amazon and drive more product-search usage, businesses must adopt AI-driven personalization and localization strategies.
By leveraging AI algorithms, businesses can customize their content to better meet the needs of local customers. This will ensure brands are able to build strong relationships with their consumers and offer a better customer experience. AI-powered tools can also identify patterns in customer behavior and deliver tailored content for customers based on their previous searches.
5. Influencer Marketing And Community Building
We have already discussed the scope of influencer marketing in our other articles. It is a powerful marketing strategy that has been gaining traction over the years and will continue to do so in 2023.
Today's digital consumers demand more than just product reviews. They want to build relationships with influencers they trust and form meaningful connections with them.
Brands should focus on creating an expert community of influencers who can provide valuable insights and experiences that customers can relate to. Building a strong community around the brand will ensure that customers are more likely to purchase from the brand in the future.
One of the key benefits of influencer marketing is its ability to drive organic traffic to the website. By leveraging AI-driven tools, businesses can identify industry influencers who are likely to be interested in their product or service and establish relationships with them.
AI algorithms can also be used to measure the success of influencer campaigns by tracking key metrics such as engagement, clicks, and conversions. This will ensure that businesses are able to get the most out of their influencer marketing campaigns.
These are some of the key ways in which businesses can utilize AI-driven tools to optimize their content and marketing strategies for the future. By leveraging these technologies, brands will be able to generate more qualified leads and convert them into loyal customers. In the next 5 years, it's likely that AI-driven marketing will dominate the marketplace, and businesses need to be ready. If they are able to embrace these strategies, they will be in an ideal position to succeed in the future and capture more market share.
If you're not using AI-driven strategies already, it's not too late to get started! Take the first step today and start building your AI-powered content and marketing strategies!