Businesses of all sizes realize the importance of Search Engine Optimization (SEO). It is now more important than ever for businesses to ensure their website is optimized for search engines. However, with so many different ranking factors and algorithm updates, it can be difficult to keep up with the latest SEO best practices. That's where SEO Power Pages comes in.
SEO Power Pages are focused on creating high-quality, long-form content that is informative and keyword-rich. Power pages aim to rank higher in the search results by providing more in-depth information on a topic and generating more high-quality backlinks. In turn, this can help boost your website's overall ranking.
While there is no one-size-fits-all approach to creating SEO Power Pages, certain best practices can help you get started. But before diving into those, let's first take a look at what SEO Power Pages are and why they're important.
What Are SEO Power Pages?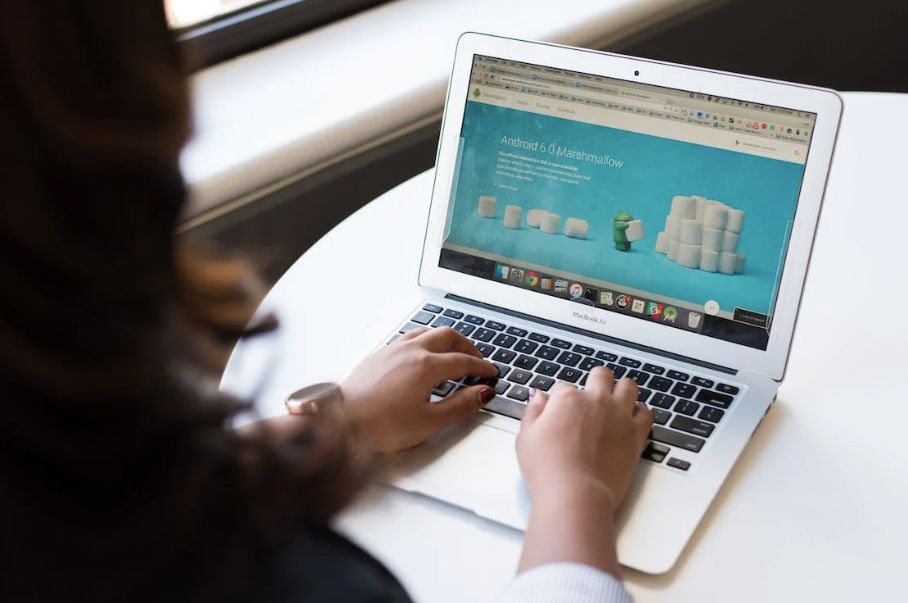 SEO power pages are comprehensive, long-form content designed to rank highly in the search results. Power pages typically cover a specific topic in great detail and are rich in keywords and other SEO ranking factors.
For example, a power page on the topic of "dog breeds" might include comprehensive information on different types of dogs, their temperament, size, and other characteristics.
These can be referred to as SEO power pages, skyscraper content, 10x content, or any number of other terms. All have one single goal: to provide searchers with the most comprehensive and useful information possible.
Creating a power page that ranks well takes a lot of time and effort. But if you're able to pull it off, the rewards can be great. Not only will you be able to drive more traffic to your website, but you'll also be able to build trust and authority with your audience.
Why Are SEO Power Pages Important?
SEO power pages are important because they can help you rank higher in the search results and generate more traffic to your website.
These are also important for building trust and authority with your audience. By providing comprehensive, well-researched information on a topic, you'll be able to show that you're an expert in your field.
Since an SEO power page contains larger content, you'll also be able to include more internal links. This can help improve the overall structure of your website and make it easier for visitors to navigate. Moreover, larger content is also helpful in acquiring high-quality backlinks.
And as we all know, trust is important when it comes to doing business online. If you can build trust with your audience, they will likely do business with you.
How to Create an SEO Power Page?
It takes a lot of extensive research, time, and effort to create a successful SEO power page. These are often written as "how to" guides or extended lists. It requires a thorough understanding of your target audience and their needs and interests. To create a successful power page, we first need to understand what quality content is and how it differs from thin content.
Quality Content vs. Thin Content
Quality content is comprehensive, well-researched, and informative. It is designed to provide value to the reader and answer their questions. A quality content piece is typically several thousand words long and contains specific, long-tail keywords. Search engines will easily notice these and help improve your website's ranking.
Thin content, however, is short, poorly written, and lacks substance. It is often created for the sole purpose of stuffing keywords into the content. This type of content may have a good heading or hooky paragraphs, but the actual content is fluff and filler. These may look good to the search engines but provide little value to the reader.
Google's Panda algorithm update targeted thin content and low-quality websites. As a result, creating quality content is more important than ever if you want your website to rank well in search results.
When it comes to SEO power pages, quality is key. These are not meant to be a quick and easy fix for your ranking problems. Instead, they should be seen as your website's future investment.
While they may take longer to create, the rewards are well worth the effort. So, how do you create a quality power page?
Steps Involved in Creating an Effective SEO Power Page
Creating an effective SEO power page requires much time, effort, and research. Here are the steps you need to follow:
1. Define Your Focus (Target Audience & Topic)
Identifying and defining your focus is the first and most important step in creating a power page. You need to understand your target audience and their needs clearly. This will help you determine what topics to write about.
To do this, begin by creating a buyer persona. This is a semi-fictional representation of your ideal customer. Once you have this persona, you'll better understand what they're looking for and how you can help them.
Once you have your buyer persona, it's time to choose a topic. This can be something that's directly related to your business or a broader topic that's of interest to your target audience.
Many businesses tend to skip this step, but it's important to remember that your power page is not about you or your business. It's about providing value to the reader. And to do that, you need to understand who they are and what they're looking for. You should look closely at each detail of your persona to identify what topics they might be interested in.
For instance, if you're targeting young men between the ages of 25 and 35, they might be interested in topics like sports, fitness, fashion, and lifestyle. But if you're targeting middle-aged women, they might be more interested in health, wellness, and parenting topics.
2. Do Your Keyword Research
Once you have your topic, it's time to do some keyword research. This will help you determine what keywords to target on your power page. It is an important step as it will help you optimize your page for the search engines. Remember, keyword research has changed significantly in the last few years, so ensure you're using up-to-date tools and methods.
Start by brainstorming a list of keywords that are relevant to your topic. These can be single words or phrases. Once you have your list, you'll need to use a keyword research tool to find the best keywords to target.
There are a number of different keyword research tools available, but some of the most popular ones are Google Keyword Planner, Moz Keyword Explorer, and semrush.com. Use these tools to find keywords that are relevant to your topic and have a high search volume. Various parameters like competition, monthly searches, and CPC can help you further refine your list.
If you can find a way to rank for multiple keywords, we suggest that you combine them into a single power page. Doing this will add up their traffic, and you'll be able to get more views. For instance, if you're targeting the keyword "white label SEO services," you can also target the keyword "SEO reseller services" or "Private Label SEO."
3. Check for Competitive Content
It may sound like a lot of work, but checking the competitive content before you start writing your power page is important. This will give you an idea of what's already out there and help you create something unique. We've seen too many businesses make the mistake of writing content that's either too similar to what's already out there or not relevant to their target audience.
The easiest way to check competitive content is to do a Google search for your target keyword. Look through the results and analyze the top 10 articles. Note what they're missing and what you can do better.
We also suggest using a tool like BuzzSumo to analyze competitive content further. This tool will show you the most popular articles for your keyword. It will also give you insights into how many social shares each article has gotten.
4. Write Amazing Content
This is the fun part – it's time to start writing your power page! Remember to keep your target audience and keywords in mind as you write. The goal is to create something that's both informative and interesting.
Your power page should be at least 2000 words long. This may seem like a lot, but it's important to remember that you're writing for both the search engines and your target audience. The longer your page is, the more information you can include. And the more information you include, the better your chances of ranking high in the search results.
Make sure to include your target keyword in the title, meta description, and throughout the body of your power page. But don't overdo it! Google's algorithms have gotten very good at detecting keyword stuffing. So instead of cramming in your keyword as many times as possible, use it sparingly and focus on providing value to your readers.
Here are a few tips to keep in mind as you write:
Natural Language: Write in a natural, easy-to-read style. Avoid using jargon or overly technical language. Remember, you're writing for users, not search engines. You may use storytelling techniques to capture the readers' attention.
Depth: Make sure to cover your topic in depth. A power page should be a comprehensive resource on the topic, and back up your claims with data and references. If you include statistics, make sure to cite your sources.
Images And Videos: People are visual creatures and love consuming content that's easy on the eyes. Breaking up your text with images and videos will make your power page more visually appealing. It will also make reading easier and help you get your point across.
Unique & Informative: Last but not least, make sure your power page is both unique and informative. There's no point in writing a page that's just a regurgitation of what's already out there. And there's no point in writing something that nobody will find useful. Find a way to strike a balance between the two, and you'll be sure to create a page that's both informative and interesting.
5. Build High-Quality Links to Your Power Page
Once your power page is live, it's time to start building links to it. The more high-quality links you have pointing to your page, the higher it will rank in the search results. We suggest you build at least 5-10 high-quality links to kickstart the ranking process.
But what exactly is a high-quality link? A high-quality link is a link that comes from a reputable website. The website should be relevant to your industry and have high domain authority. A link from a low-quality website will not carry as much weight and may even do more harm than good. So be careful whom you link to and ensure they're reputable sources.
If you're unsure how to build links, we suggest hiring an experienced link builder or SEO agency. They will be able to help you get high-quality links from reputable websites.
6. Develop Smaller Pieces of Content to Promote Your Power Page
You need to do more than just write a power page if you want it to rank high in the search results. You must also promote your page and get people to link to it.
One way to do this is to develop smaller pieces of content that you can use to promote your power page. This content can be in the form of blog posts, infographics, videos, or even social media posts. The goal is to create something shareable to get people to click through to your power page.
Once you have your promotional content, share it on your social media channels and with other bloggers in your industry. The more people you can get to see it, the better your chances of getting links and traffic.
7. Monitor & Refine Your Power Page Over Time
Once you've written and launched your power page, the work doesn't stop there. You need to continuously monitor and refine your page to ensure that it ranks high in the search results.
The first thing you should do is set up Google Analytics and track your page's organic traffic. This will give you an idea of how many people find your page through the search engines. You should also keep an eye on your page's bounce rate. A high bounce rate indicates that people leave your page soon after arriving. This could signify that your page is irrelevant to their search query or that it's not well-written.
You should also use Google Search Console to track your page's keywords and position in the search results. This will give you an idea of your page's performance and which keywords you need to target.
Finally, make sure to monitor your page's backlinks. You want to ensure that you get high-quality links from reputable websites. If you see any low-quality or spammy links, disavow them.
By continuously monitoring and refining your power page, you can ensure that it will always be ranking high in the search results.
Things to Avoid When Creating a Power Page
You should avoid a few things when creating a power page if you want it to rank high in the search results.
Avoid General Topics
When choosing a topic for your power page, avoid general topics. The Internet is full of general information, and your power page will get lost in the sea of content if you choose a topic that's too broad.
Instead, focus on a specific niche within your industry. This will make it easier to rank your page for long-tail keywords and give you a better chance of being found by your target audience.
Don't Keyword Stuff
Another thing to avoid is keyword stuffing. This is when you stuff your content with too many keywords in an attempt to rank higher in the search results.
Not only will this make your content difficult to read, but it will also get you penalized by Google. So, use keywords sparingly and only when they fit naturally into your content.
Avoid Low-Quality Backlinks
Low-quality backlinks can kill your power page's ranking in the search results. So make sure to avoid them at all costs. Moreover, they also raise a red flag to Google and could get your site penalized.
Some things to watch out for include link farms paid links, and links from spammy websites. If you're unsure whether a website is of high quality, do a quick Google search to see what others say about it.
Don't Skip on Internal Links
Internal links are just as important as backlinks when it comes to ranking your power page. They help Google spider your website and find all of your pages. They also help to increase your page's PageRank.
So make sure to include internal links in your content. You can link to other articles on your website or specific product pages. Make sure the links are relevant and add value to your readers.
If you follow these tips, you can create a power page that will rank high in the search results and drive traffic to your website. Remember to choose a specific topic, stuff your content with keywords, and build high-quality backlinks. And most importantly, don't forget to internal link!
Choose SEO Vendor As Your SEO Power Page Partner
If you're looking for help with your power page, consider hiring us. We have been in this industry for over 15 years and know what it takes to create a page that ranks high in search results. We can help you create content, build backlinks, and track your progress.
At SEO Vendor, we understand that every business is different. That's why we offer custom solutions tailored to your specific needs. Contact us today to learn more!