We are thrilled to share the exciting news that SEO Vendor has been honored with the esteemed Web Excellence Award from WE-Awards. This prestigious recognition highlights our dedication to delivering outstanding web services. CORE AI, an exceptional SEO solution that has propelled us to new heights, is at the heart of our achievements.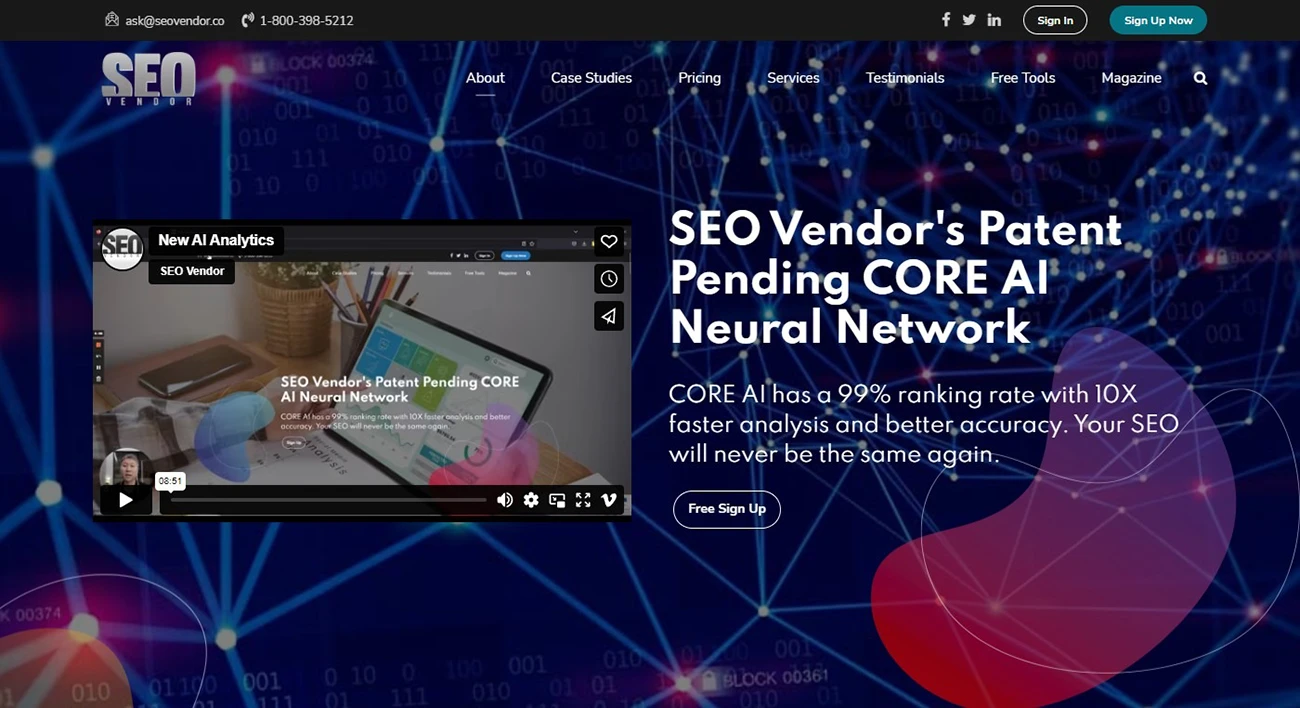 Developed over several years of meticulous research and development, CORE AI is a game-changer in the world of Search Engine Optimization (SEO). Its exceptional performance and unwavering commitment to success have earned us industry acclaim.
What makes CORE AI truly exceptional is its ability to transform data into success stories. Boasting an impressive 99% ranking rate, CORE AI ensures that your website achieves top positions on search engine result pages. Its advanced analysis capabilities outperform traditional methods by a factor of ten, equipping businesses with the insights needed to make informed decisions and stay ahead of the competition. CORE AI's Artificial Neural Network enables businesses to unlock the potential of their SEO campaigns. With its powerful framework, it evaluates over 100 factors before determining the best path for success in organic traffic generation and optimal results.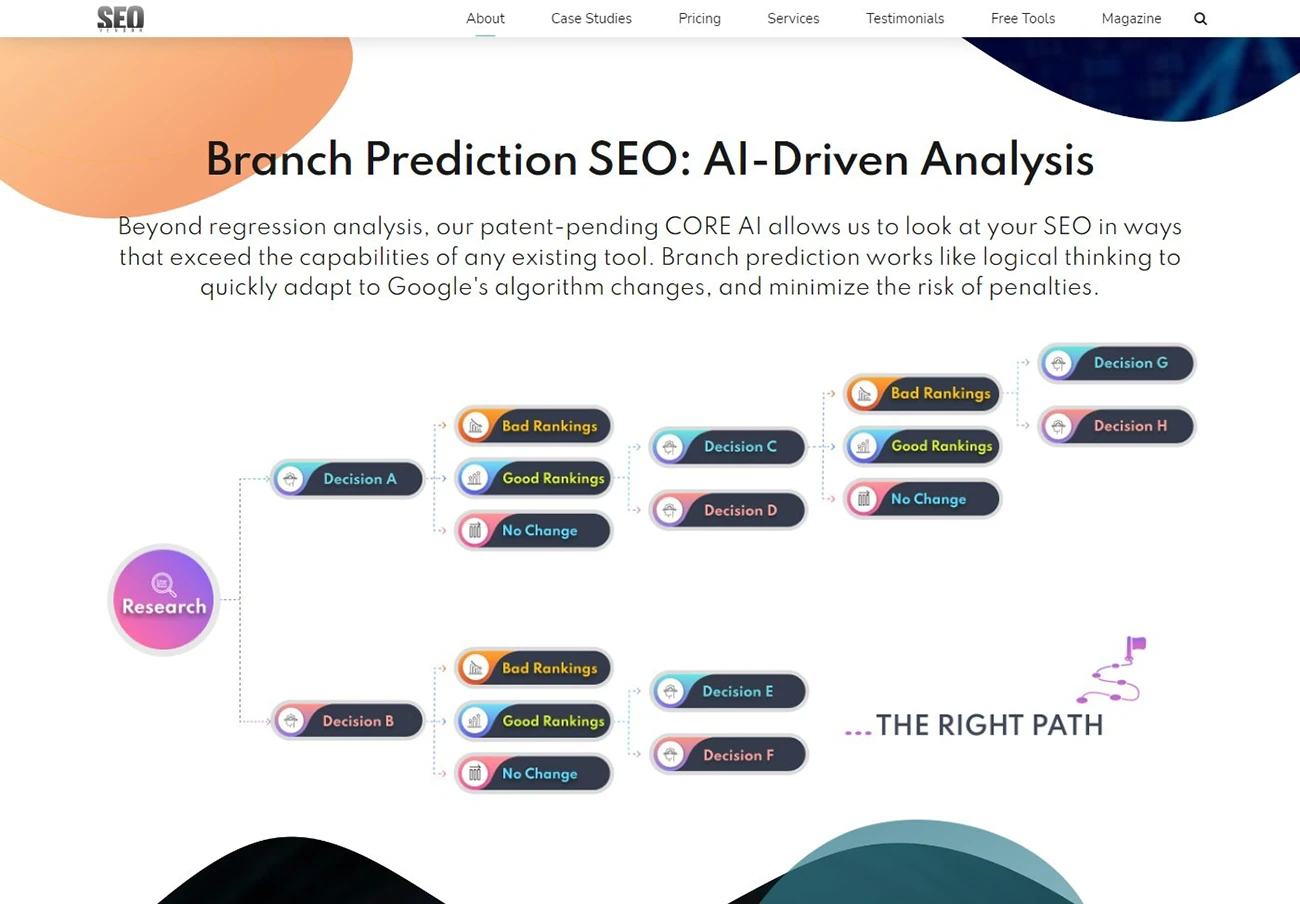 But the award-winning features of CORE AI don't stop there. Its branch prediction functionality allows it to adapt swiftly to changes in Google's algorithms, ensuring your SEO strategy remains effective and penalties are minimized. Our innovative SEO Focus Controls (SEO-FC) gives you real-time control over your SEO campaigns. Customize the aggressiveness of your strategies and target specific keyword groups to align with your business goals effectively.
Experience the transformative power of CORE AI and unlock new possibilities for your business. With its advanced analytics, superior accuracy, and unparalleled control over your SEO strategy, CORE AI empowers you to dominate the digital landscape and achieve remarkable success.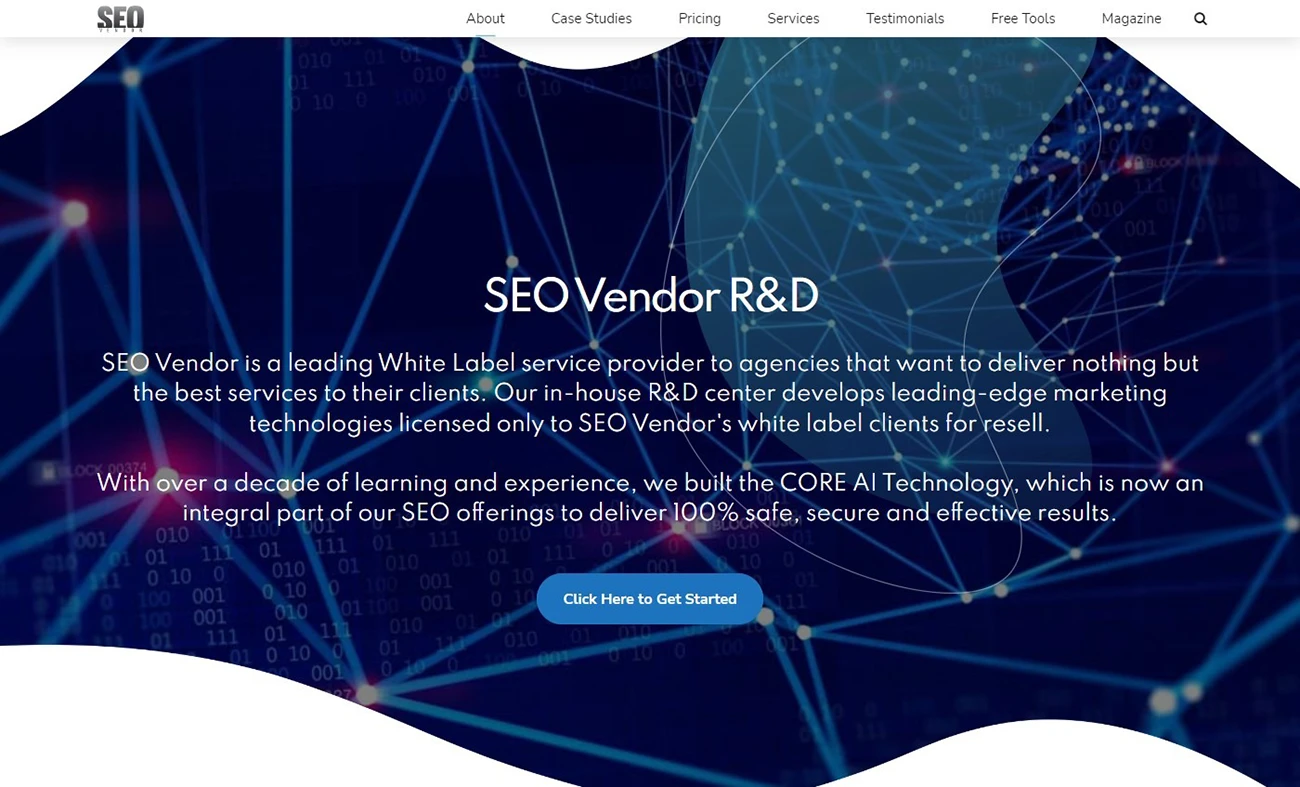 Stay tuned for more updates as we continue to innovate and deliver exceptional results in the realm of SEO. Join us on this journey as we help businesses turn data into tangible success stories with the award-winning CORE AI.