Search engine optimization (SEO) has become insanely competitive. The bar is raised every day as new businesses enter the digital landscape and try to one-up the competition. To stay ahead of the curve, you need to keep up with the latest SEO trends and use them to your advantage.
According to Moz, "44% of all organic traffic comes from the first page of search results," so it's clear that ranking in the top spot is essential for driving traffic to your website. And, according to Search Engine Land, "92% of searchers pick businesses that appear on the first page of local search results."
This means that if you want to stay ahead of the competition, you need to ensure your website ranks in the top spot for your target keywords. But how do you do that? How do you build an SEO roadmap strategy that will take you from where you are today to that coveted first-page ranking?
Here are five competitor SEO strategies you can start using right away to help improve your rankings and get ahead of the competition.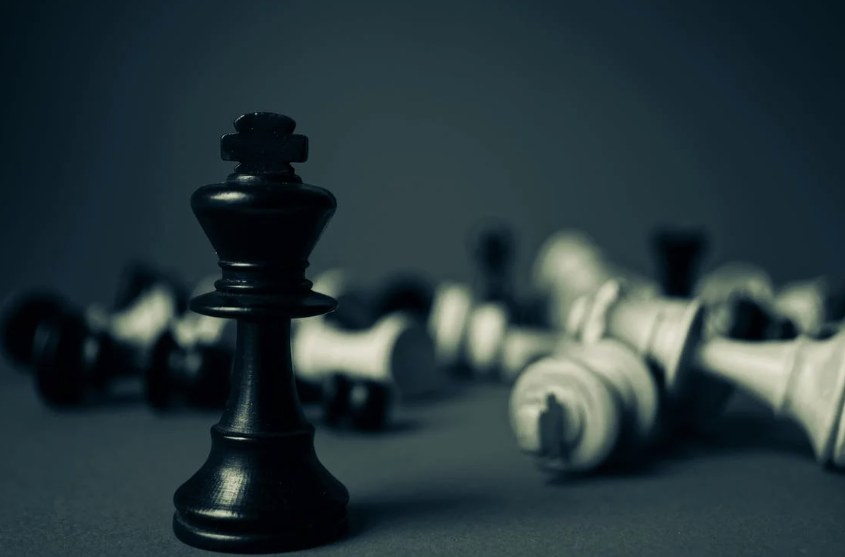 1. Make Competitive Research the Base of Your SEO Strategy
You may be aware of some of your top competitors, and chances are that you are already using competitive research as part of your SEO strategy. If not, you should be.
Competitive research is the process of identifying your competition and evaluating its strengths and weaknesses in your own business. This information can then improve your SEO strategy and help you rank higher in search results.
In general, businesses look at certain phrases to monitor the competition level for each, then select the least sought-after terms to go after. But if you want to make your business stand out, you will need to take this research a step further. You will need to delve deep into your top competitor's content and SEO strategies.
You should start by looking at your competitor's title tags and metadata. The title tag on the home page usually contains the main keywords they're trying to rank for. You should also look deeper at the content they publish on their sites. You can make a list of questions such as:
How often are they publishing new content?
What types of content are they writing about?
Who is their target audience?
What type of tone do they use in their writing?
What types of users are responding with comments?
You can also take a look at their backlink profiles. This will give you an idea of which sites are linking to them and how strong those links are. You can use this information to get a better understanding of how they can rank so highly in search results.
2. Complement Your Competitors' Content Strategies
Once you have a good understanding of what your competitors are doing, you can start to develop your own content strategy. You should aim to complement their content strategy rather than copying it outright.
Why are we saying this? Well, for one thing, if you copy your competitor's content strategy, chances are they will be doing the same thing. You don't want to get into a content arms race with them. It's a better use of your time and resources to develop a strategy that works for your business.
You should also remember that your competitors are already ranking for their target keywords. So, if you try to rank for the same keywords, you're going to have a tough time outranking them.
For example, if they are writing a lot of blog posts, you could write fewer but longer and more in-depth blog posts. Or, if they are mainly writing evergreen content, you could focus on creating more timely and newsworthy content.
It's also important to consider the type of content your competitors are creating. Are they mainly writing short pieces or longer ones? Are they using a lot of images or videos? Are they using infographics?
You should also look at their content's overall tone and style. Are they using a lot of humor? Are they being very formal?
You can use zagging content to stand out from your competitors. This is where you focus on creating content opposite to what they are doing. For example, you could write about hamburgers if they are writing about pizza. Now both pizza and hamburgers are similar American-style food items, so the audience base will be similar. However, at the same time, they're different enough to capture different segments within the audience. You can also optimize your content for long-tail keywords that your competitors are neglecting.
3. Participate in Forums
Forum participation involves engaging in forums related to your industry. It incorporates elements of backlinking and social media marketing. It can be a great way to connect with potential customers and build relationships with other businesses in your industry.
Many businesses don't bother with forums because they think it's a waste of time. But if you're strategic about it, participating in forums can be a great way to build links, drive traffic to your website, and even generate leads.
You should participate as a regular contributor to forums related to your industry. It will provide you with frequent opportunities to post links pointing back to your website. You can look for topics that are relevant to your business and include links to articles on your site that are relevant to the conversation. Just be sure not to spam the forums, or you will be flagged as a spammer.
In addition, you also build communities and relationships when you participate in forums. This can lead to business opportunities down the road. For example, you could form partnerships with other businesses or even get invited to speak at events.
4. Enlist in Local Directories
Local directories have become increasingly important in recent years, especially since Google's Pigeon Update. If you haven't started listing your business in local directories, now is the time to start.
There are two benefits to enlisting in local directories. First, it will help improve your visibility in search engine results. Second, it will help you build backlinks to your website.
Some of the most popular local directories include Yelp, TripAdvisor, and Google Places. But there are many other local directories out there. You can find a comprehensive list of local directories here.
Make sure that you manage your listings carefully on these directories. Provide all details about your business, including your name, address, phone number, and website URL. Make sure that this information is consistent across all platforms. Once you've claimed your listings, you can start encouraging customers to leave reviews.
5. Invest in Video Marketing
Video marketing is one of the most effective SEO strategies out there. It's a great way to connect with potential customers and build relationships with other businesses in your industry.
You should invest in video marketing for two reasons. First, it will help improve your visibility in search engine results. Second, it will help you build backlinks to your website.
The demand for video content is increasing at an exponential rate. In fact, Cisco projects that by 2021, 82% of all internet traffic will be video traffic.
This is high time to start investing in video marketing. You can create informative videos about your products or services or even create vlogs (video blogs) about your industry. You can also use these videos to build your video community and create a solid network of backlinks with the help of your vendors and partners.
You can also encourage your customers to share video testimonials about their experience with your products or services. This is a great way to build social proof and improve your conversion rate. Moreover, when they create these videos, chances are that they will post them on their blogs or social media channels, giving you a powerful backlink in the process.
There are many other SEO strategies out there that you can use to improve your visibility in search engine results and build backlinks to your website. But these are five of the most effective ones that you should start using right away.
How SEO Vendor Can Help
If you are new to SEO or don't have the time to implement these strategies yourself, you can always hire a digital marketing or SEO agency to do it for you. Just make sure that you partner with a reputable vendor who has a solid track record of helping businesses like yours improve their visibility in search engine results.
At SEO Vendor, we have a team of experienced SEO experts who can help you with all aspects of your digital marketing, from keyword research to link building. We will work with you to create a customized SEO roadmap strategy that is tailored to your specific needs and goals. Contact us today to learn more about how we can help you improve your visibility in search engine results.