In today's digital landscape, where your competitor is just a click, swipe, or tap away, businesses must understand what drives consumer decisions and influences that journey. SEOs have become laser-focused on understanding what influences consumer decision-making and using that to their advantage.
Localization is one of the most important ways to drive traffic and conversions for a business. Local SEO aims to help businesses show up in top search results when people in a specific area are searching for products and services related to them.
However, when your business operates in multiple locations, creating unique content for each location with enough focus on SEO to ensure that they appear in top search results can be difficult. That's where white labeling comes in.
In contrast to independent SEO agencies, white label local SEO providers have the resources and expertise to help you target multiple cities with localized content that will drive traffic and maintain a good search engine ranking.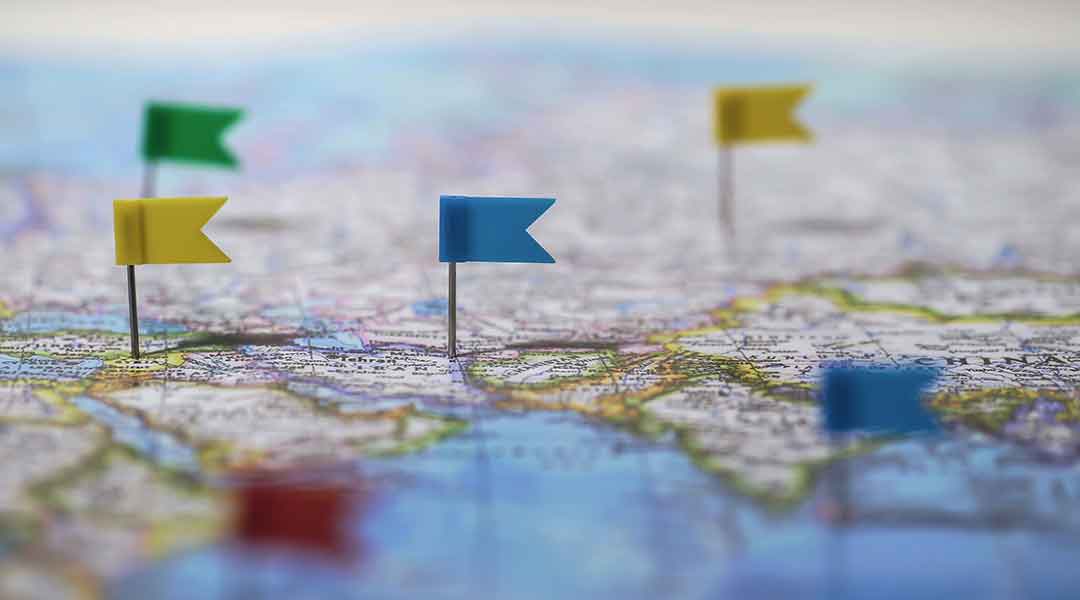 How White Labeling Can Help You Serve Local SEO Services to Clients With Multiple Locations
SEOs who already offer local services to their clients know the importance of creating content tailored to local customers' needs and interests. White labeling helps you provide such services with less effort and faster results. Here are 11 ways a reputable white label partner can help your clients target multiple cities without hurting their SEO:
1. Conduct Competitor Research
Understanding the market and assessing your competition is essential to building an effective local SEO strategy, especially if you're targeting multiple cities.
Distinguishing points of difference between your business and others in the market requires a deep knowledge of what other businesses are doing. Getting that knowledge is easier and faster when you work with an expert SEO team.
They can help you conduct a simple analysis of your strengths, weaknesses, and opportunities for growth. They can also help evaluate your competitors' performance and areas they might need to improve. Not only do they have access to state-of-the-art tools to monitor competitor performance, but they can also suggest innovative strategies to help your clients gain a competitive edge.
For instance, how can your business differentiate itself from competitors and offer customers better value? How can you capitalize on the latest trends to increase local visibility?
Answering these questions can help you design and implement a local SEO strategy with greater speed and accuracy.
2. Choose the Right Domain
Businesses operating in multiple locations often create separate domains for each location. However, this may cause problems as each domain gets indexed separately. This means that your marketing efforts won't affect all domains, and your clients may not be able to rank well in search results.
White labeling can help businesses choose the right domain for their local SEO efforts. For instance, your SEO partner can recommend sticking to one site with individual pages for each of their locations. This way, all efforts can be focused on optimizing that single domain for maximum search engine visibility.
They can also help you create unique content (beyond a contact page) for each location and use a subfolder or subdomain if needed. This will allow your client's main website to rank for multiple locations and their individual pages.
3. Use Localized Content
When it comes to local SEO, localized content is the key. Create content specifically targeted at local audiences to rank a business in top spots for given locations.
For instance, white label SEO providers can help you create content such as case studies, interviews with local customers, stories about the area and landmarks, and even videos that show customers using the product or service.
Many businesses make the mistake of using the same content across all of their locations, which results in duplicate content and can affect their search engine rankings. They can help you create unique content for each location to ensure that your client's website does not suffer from any duplicate content penalties.
They can help you sort and place product reviews and customer testimonials on each location page. They can also help you update other specific details, such as payment options, hours of operation, and driving directions.
They can go further and help you include photos, videos, and maps that showcase each location. They can also help you add employee bios to your location pages. This is helpful since each location's content is guaranteed to be unique. The bios can also include keywords by adding information about their expertise and the areas they serve.
4. Manage GBP Listings
Google Business Profile (GBP) listings are an important part of local SEO, and managing them correctly is key. To ensure that your client's business information is accurate and up-to-date, white label local SEO providers can help you set up and manage GBP listings for each location.
They can help you ensure that all relevant information, such as business name, address, phone number, website URL, and opening hours, are included in the listings. They can also help you add photos, customer reviews and ratings, directions, and more to make the listings even more attractive.
Businesses that have multiple locations can benefit greatly from Google Business Profile listings. Not only will it be easier for customers to find the information they need, but it also helps to build trust and improve local SEO rankings.
5. Manage Local Business Directory Listings
In addition to GBP listings, creating and managing local business directory listings is crucial for local SEO success. These may include listings on sites such as Yelp, Bing, and other local directories.
Creating unique directory listings for each of your locations with relevant information, photos, and reviews can be time-consuming. White label local SEO providers can help you save time and effort by taking care of all the details for each listing. They can include all the relevant information, such as an address, phone number, hours of operation, and more.
Once the listings are created and optimized, they can link each listing back to the corresponding location page on your website. This helps local customers find all the relevant information they need and boosts your local SEO rankings.
6. Build Niche Links
Google's recent spam link update has made link building even more challenging. SEOs must now focus on building links from niche-specific sites related to the business, its products or services, and the local area.
One of the most promising ways to get niche links is to create content specifically for local publications and other websites in the area. White label providers can help you research local publications and other websites that focus on local topics, find contact information for editors or webmasters, create content specifically tailored to their audience, and help you build relationships with them.
Additionally, they have access to a vast number of publishers across a variety of niche categories that can help you build quality links from high-authority sites.
7. Encourage Local Reviews
Reviews and testimonials play a significant role in local SEO. People trust other customers more than they do business with, so having positive reviews on your website and business directory listings can help boost your local rankings and customer trust.
Setting up a review system and encouraging your customers to leave reviews can be daunting. White label local SEO providers can help you set up and manage review posting systems on your website and other local business directories. They will also help you encourage your customers to leave reviews by creating campaigns, distributing coupons or discounts for customers who leave reviews, and more. They can also handle any negative reviews and help manage your online reputation.
8. Setup Schema And Structured Markup
Adding Schema.org structured data markup to your website is essential for local SEO success. However, setting up the schema for businesses with multiple locations can be complicated.
White label local SEO providers can help you set up a schema for each location, ensuring that it is accurate and properly formatted. This will help search engine crawlers better understand your content and make it easier for customers to find the information they need.
They have experience working with various structured data markup formats, so you can be sure that your website is optimized for maximum SEO performance.
9. Maintain Uniformity In Citations
To maintain uniformity in your business citations, businesses must ensure that each location is listed with the same name, address, and phone number across the web.
White label local SEO providers can help you manage your citations by monitoring online directories for accuracy and ensuring that all information is updated accordingly. They can take care of the tedious task of updating NAP citations so that you don't have to worry about it.
This helps you maintain consistency and ensures that potential customers can easily find all the information they need for each location.
10. Demonstrate Credibility
Credibility is one of the major factors that customers consider when choosing a local business. Demonstrating your credibility is essential for success in local SEO and can help you stand out from the competition.
Building credibility by showcasing awards, certifications, and customer reviews on your website will require ongoing efforts. When you work with a white label SEO partner, they can help you create campaigns to attract customer reviews and showcase awards, certifications, and other credentials that demonstrate your business' credibility.
11. Avoid Penalties from Search Engines
Adhering to SEO best practices is essential for any business to rank well in the search results. Many businesses often sideline SEO considerations, as it is seen as a daunting task, and there isn't enough time or resources to invest in SEO. This can lead to costly penalties from search engines when they detect any violations.
White label companies have access to the latest updates in the industry and can help businesses avoid costly mistakes. They have experts who are well-versed in the best practices for local SEO and can help you stay up-to-date on the latest changes. Moreover, they are heavily invested in technology, tools, and resources to help you stay ahead of the competition.
At SEO Vendor, for instance, we use our patent-pending CORE AI technology to analyze and audit your website for any SEO-related issues. This helps us to identify any potential issues quickly and address them before they can cause damage to your rankings. CORE AI can detect any algorithmic or manual penalties your website may have incurred.
Partnering with a reputable white-label local SEO provider is essential for any local business to achieve its goals, especially if they have multiple locations. Investing in the right partner will ensure you get the most out of your SEO efforts and help you stay ahead of the competition.
At SEO Vendor, we understand the complexities of local SEO and can help you every step of the way. We offer a range of services to help your business achieve its goals and stay on top of the local search results. Contact us today to learn more about our services.