The goal of every marketing campaign is to create a unique value proposition that cannot be replicated by the competition. In the past, this was done through market research and analysis of customer behavior.
As the competition continues to grow, it becomes more challenging to gain an edge over the competition. In today's cut-throat business environment, staying out in front of the competition requires a deep understanding of marketing strategy.
Competitive SEO may have been sufficient in the past, but today it's no longer enough. With the advent of artificial intelligence (AI), marketers now have access to a whole new set of tools and techniques to gain insights into the competition.
Businesses are now shifting their focus towards AI SEO to improve their competitive research and analysis. Before we dig any deeper, let's first understand how AI can help identify hidden opportunities and make competitive analysis easier.
How Can AI Help in SEO Competitive Analysis?
Artificial intelligence can help you in various ways when it comes to competitive SEO analysis. Here are some of the most important ways:
1. Automated Data Gathering: In the past, competitive analysis was a manual process that required a lot of time and effort. With AI, businesses can automatically gather data from various sources (including the competition's website, social media, etc.) and save it for further analysis.
Tools like Screaming Frog and Moz's Link Explorer can be used in conjunction with AI SEO tools like Botify and DeepCrawl to gather data automatically.
2. Social Media Sentiment Analysis: Sentiment analysis tools like Brandwatch and Crimson Hexagon can help you track and analyze social media conversations. These tools can be used to see how people talk about your brand and your competition.
The data collected can be easily analyzed using machine learning algorithms to identify any negative sentiment associated with your competition, which you then can use to your advantage.
3. Keyword Research and Analysis: AI-powered keyword research tools like SEMrush and Google AdWords' Keyword Planner can help you in two ways. First, they can help you find the right keywords to target for your SEO campaigns.
Second, they can also be used to see what keywords your competition is targeting. This data can then be fed to AI SEO tools to fine-tune your keyword strategy.
4. Competitive Link Analysis: To rank higher, you need to have high-quality links pointing to your website. AI SEO tools like Majestic and Moz's Open Site Explorer can be used to analyze your competition's link profile.
This data can be used to identify any low-hanging fruit (i.e., opportunities to acquire high-quality links).
5. Find Content Gaps: Finding the gap in your competitor's content strategy is essential to create a better content marketing strategy. Tools like BuzzSumo and SERPStat can be used to find the most popular content in your industry.
When combined with the right AI SEO tool, these topics can help you find any content gaps in your competitor's strategy.
AI can be leveraged in many ways to improve competitive SEO analysis. However, it is important to note that AI should not be used as a replacement for human expertise.
Instead, it should be used to supplement the existing process and make it more efficient. With that being said, let's take a look at some use cases of how AI can improve your competitive SEO efforts.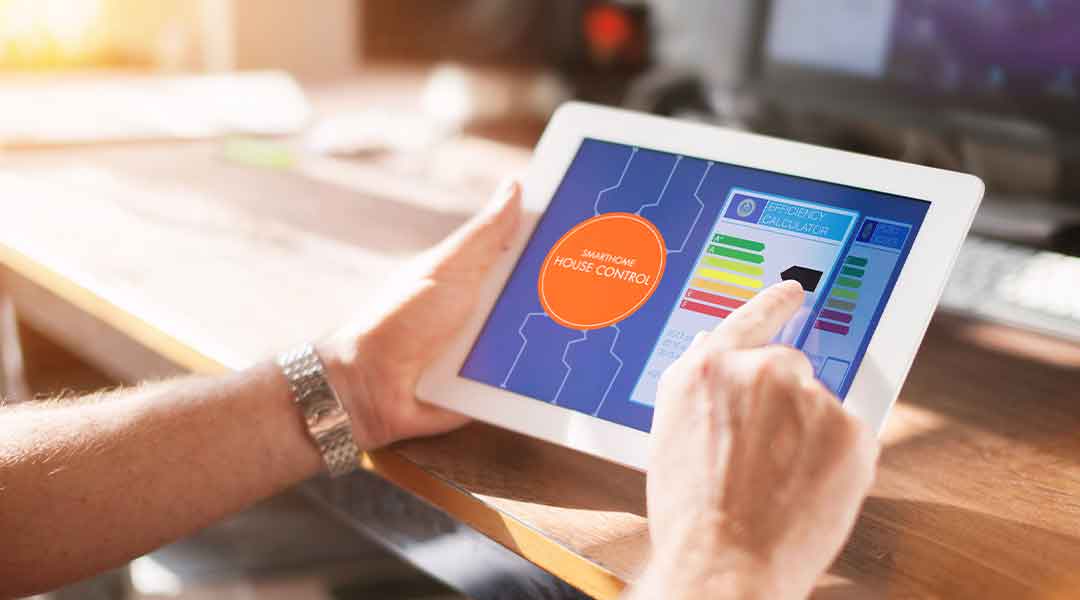 How to Use AI to Improve Competitive SEO?
For many, competitive SEO may not be a familiar term. In a nutshell, it is the process of using your competitor's SEO efforts to improve your own.
It is essentially "stealing" your competitor's traffic by ranking higher for the same keywords. Here are some ways you can use AI to improve your competitive SEO:
1. Analyze Behavioral Patterns
From understanding consumer behavior to identifying patterns in user behavior, AI can help you do it all. Behavioral analysis is essential to understand why users are abandoning your website or why they are not converting.
That's why every marketing tool comes with some form of behavioral analytics built in these days. When it comes to SEO, tools like Google Analytics and Google Webmasters can be used to track user behavior on your website.
Use Google Webmasters tools to see how people discovered your site in various ways: the Google searches used to find your site, how your pages rank for those terms, and other useful data.
Once you've collected this data, use an AI SEO tool to identify any patterns or trends. For example, if you notice that most of the traffic coming from a particular keyword is bouncing off, it's time to re-evaluate your content strategy.
This would give you an extra edge over your competitors who are not paying attention to their customer's behavior or using any AI SEO tools.
2. Utilize A Chatbot
You'll probably say, "I already knew that", but it's important to understand how you can use AI to distinguish your chatbots from your competition.
There are two to do this.
First, by making your chatbot more personalized.
Second, by using AI to improve the customer experience.
Use the data you've collected from your chatbot to create targeted content that resonates with your audience. For example, if you notice that a lot of people are asking about a particular product, you can create content around that product.
In addition, you can also integrate AI into your chatbot to make it more intelligent. AI is not only capable of ingesting data but also the sequence of interactions the user has already had with the website.
By making your chatbot data bimodal, you will know what a user is confused about even before they have to say anything. This would make the customer journey more seamless and reduce their chances of leaving your website. Hence, improving your competitive SEO.
3. Create Targeted Content
Creating targeted content is nothing new. However, using AI to find the right topics for your target audience is.
Google Trends is a great tool to use to find the most popular content in your industry. When combined with the right AI SEO tool, these topics can help you find any content gaps in your competitor's strategy.
Use this data to create more targeted and relevant content for your audience. Doing so will help you rank higher for your targeted keywords and improve your competitive SEO.
For instance, if you are in the SEO business and see that the term 'SEO forecasting' is picking up. You can head to Google Trends and find out if this is a passing fad or something that is here to stay.
If the term has been steadily gaining popularity over the past few months, you can feed this data into an AI SEO tool to check if your competitors have content around this topic.
If they don't, you can create targeted content around this term and improve your competitive SEO in the process. Search engines give priority to fresh and relevant content, so this would be a great way to improve your website's ranking.
4. Optimize Your Website
There are over 200 ranking factors that Google considers when determining where to rank your website. In addition, Google updates its algorithm 500-600 times a year.
That's a lot of data to keep track of, and it's impossible for any human to do so. This is where using an AI SEO tool can come in handy. It will help you track all the ranking factors and keep your website optimized at all times.
Moreover, it also helps in identifying any technical issues that exist on your website. These could be anything from broken links to duplicate content.
Fixing these issues improves not only your website's ranking but also the user experience. This would, in turn, improve your competitive SEO.
5. Predict SEO Rankings
Gaining organic rankings for targeted keywords is a long and tedious process. It takes months or even years to see positive results.
But with over 200 ranking factors and regular search engine algorithm updates, it's impossible to be 100% sure about anything. However, using an AI SEO tool, you can get an idea of how your website will perform in the future and predict your SEO rankings.
By using CORE AI, you can get a ranking rate of 99% for most of your targeted keywords. It uses artificial neural networks to track, learn and predict rankings for your website. By comparing different ranking factors and considering Google updates, it generates a report of how your keywords will perform in the future.
If you see that any of your targeted keywords are showing low or zero ranking potential, you can easily drop that keyword(s) in the early stages to ensure that your efforts are not wasted. Doing so would help you stay ahead of the competition and improve your competitive SEO.
These are just some of how you can use AI to improve your competitive SEO. With the right tools and strategies, you can easily take your SEO game to the next level and stay ahead of your competition.
If you've any questions or would like to know more about how we are leveraging our CORE AI technology for SEO, feel free to reach out to us. We would be more than happy to help you out.