Artificial intelligence (AI) is becoming an increasingly important tool for businesses across a wide range of industries. In fact, more than 80 percent of marketers have reported rapid and positive changes for their companies after adopting AI.
AI has already made a significant impact in the search engine optimization (SEO) landscape. For example, Google's RankBrain is a machine-learning AI system that helps companies sort through and understand search queries.
Many businesses have already turned to AI to help them with their SEO and content marketing efforts. AI is not being used to replace search marketers or content creators but rather to assist them in their work.
So, how can your business use AI to power your SEO and content marketing efforts?
5 Steps to Using AI SEO for Content Marketing
We all know that SEO and content marketing is essential for any business that wants to succeed online. But what many businesses don't realize is that AI can be used to power your SEO content marketing efforts.
Here are five steps to using AI SEO for content marketing:
1. Choose Your AI SEO Software
There are a variety of AI-powered tools available which can be used for SEO and content marketing. Some of these tools are free, while others are paid. It's important to do your research and choose the AI software that's right for your business.
For instance, if you're looking for a tool to help with ranking predictions, CORE AI is a great option. This tool analyzes your keywords against 200+ ranking factors and search algorithms to generate ranking potential reports. This report can filter out the keywords with low/ zero ranking potential in the early stages to ensure that your efforts are not wasted.
Buzzsumo is another popular AI-powered tool that can be used for content marketing. This tool allows you to enter any topic or competitor URL and see the most popular content for that topic. This is a great way to come up with content ideas that are guaranteed to be popular with your audience.
While hundreds of AI-powered SEO tools are available, you should choose one that can assess your SEO health and help with content marketing. You'll need an application that can provide data-driven actionable recommendations for your content marketing strategy.
Make sure to choose an AI SEO software that can assess the SEO of content topics and existing pages and provide actionable and data-backed recommendations for keyword targeting, search engine optimization, and more.
You'll also need to ensure that you choose a robust platform with a track record for results. Otherwise, you may end up wasting your time and money on a tool that doesn't help your business succeed.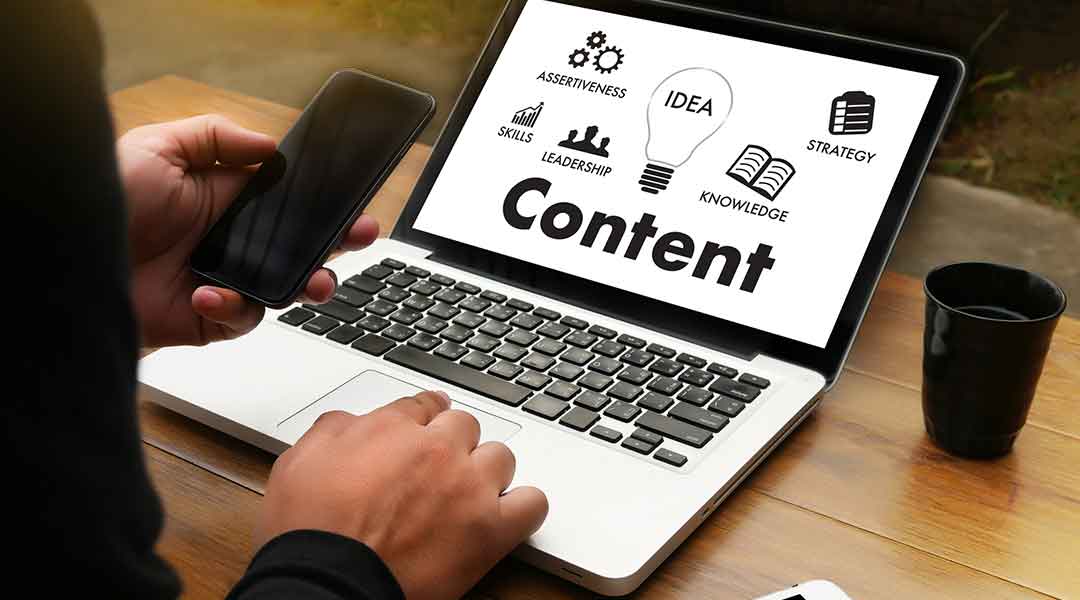 2. Explore Your Content Topics
Keyword or topic research is essential for any content marketing strategy. After all, if you don't know what your audience is searching for, you won't be able to create content that ranks in the search engines.
While choosing your content topics, you should pay close attention to the following three factors:
Popularity: How many people are searching for this keyword?
Competition: How many other websites are ranking for this keyword?
Search Intent: What does the searcher want to do when they search for this keyword (buy something, learn something, etc.)?
Keyword research tools like Google Adwords Keyword Planner are great for finding popular keywords with low competition. However, if used in conjunction with other tools like Google Trends, Answer The Public, and Google Search Console, these tools can give you a much better picture of keyword difficulty.
For instance, you're a florist and want to write a blog post about Mother's Day flowers. Here's how you can use these tools to find the perfect keyword for your blog post:
Google Trends: Use Google Trends to see how popular a keyword is. Simply enter the keyword you're interested in and select your location. You'll then see how popular the keyword is over time.
Answer The Public: Use this tool to find popular prepositions and questions related to your keyword. For our example, some of the questions that this tool returns are "What are the best Mother's Day flowers?", "What are the most popular Mother's Day flowers?", and "What are the most unique Mother's Day flowers?".
Semrush or Any Other Keyword Research Tool: Use a keyword research tool like Semrush or Any Other Keyword Research Tool to find popular keywords with low competition. Enter your keyword into the tool, and you'll get a list of related keywords, as well as the monthly search volume and level of competition for each keyword. In our case, we use this tool to check the keyword difficulty and search intent of our base keyword, 'Mother's Day flowers.'
Now that we've compiled a list of popular and relevant keywords, it's time to feed this data to our AI SEO tool.
3. Analyze Your Topics with AI SEO Tool
Depending on your AI SEO platform of choice, you'll either need to enter your keywords manually or upload a list of keywords. Once you've done this, the tool will analyze your keywords and topics to determine the requirements like word count, topic clusters, keyword difficulty, etc.
This information is important because it'll help you understand how much work is required to rank for each keyword and what type of content you need to create.
For instance, you want to rank for the keyword 'bouquet.' After running it through an AI SEO tool, you find out that the average word count for the top 10 results is 1,500 words, and the competition is quite high. This means that you'll need to create a longer piece of content if you want to rank for this keyword.
On the other hand, let's say you want to rank for the keyword 'flower delivery.' The AI SEO tool tells you that the average word count for the top 10 results is only 600 words, and the competition is relatively low. This means you can get away with creating a shorter piece of content.
4. Understand Your AI SEO Data
After your AI SEO platform has analyzed your keywords and topics, it'll give you a report with all the important data. Here's what you need to look for in this report:
Topic Clusters: A list of related topics that you can target with your content. For instance, if you're a florist, some related topics might be 'flower arrangements', 'bouquets', and 'flower delivery. '
Word Count: The average word count for the top 10 results in Google. This will give you an idea of how long your content needs to be in order to rank.
Backlinks: The number of backlinks pointing to the top 10 results. The more backlinks a piece of content has, the higher it'll rank in Google.
DR and PR Scores: The Domain Rating (DR) and Page Rating (PR) scores for the top 10 results. These scores are determined by Ahrefs and give you an idea of how strong a website's backlink profile is.
You'll need to match or exceed the average word count, backlink count, and DR/PR score to rank for a particular keyword.
5. Create Your Content
Now that you know what's required to rank for your targeted keywords, it's time to start creating your content.
If you're not a writer, you can either hire a freelance writer or use a content writing service. You can also use AI writing tools like QuillBot or Jasper to help you write your content.
Once you've written your content, make sure to check it for grammar and spelling errors. You can use a tool like Grammarly or Hemingway Editor to help with this. You'll also need to ensure that your content follows the standard keyword insertion rules. Keyword stuffing is a big no-no in the world of SEO and can result in Google penalizing your content.
Google's recent helpful content update has ensured that your content needs to be helpful and informative and answer any questions your audience might have. If you're unsure how to do this, you can hire an SEO or content marketing agency or use a professional writers service to help you create high-quality content.
AI is the future of SEO, and those who embrace it early will reap the most benefits. By following the steps outlined in this article, you can start using AI SEO to your advantage and take your content marketing strategy to the next level.
If you've any questions about AI SEO or need help getting started, feel free to reach out to us, and we'll be happy to help.