Artificial intelligence (AI) is becoming an increasingly important tool for businesses across a wide range of industries. In fact, more than 80 percent of marketers have reported rapid and positive changes for their companies after adopting AI.
AI has already made a significant impact in the search engine optimization (SEO) landscape. For example, Google's RankBrain is a machine-learning AI system that helps companies sort through and understand search queries.
Many businesses have already turned to AI to help them with their SEO and content marketing efforts. AI is not being used to replace search marketers or content creators but rather to assist them in their work.
So, how can your business use AI to power your SEO and content marketing efforts?
5 Steps to Using AI SEO for Content Marketing
We all know that SEO and content marketing is essential for any business that wants to succeed online. But what many businesses don't realize is that AI can be used to power your SEO content marketing efforts.
Here are five steps to using AI SEO for content marketing:
1. Choose Your AI SEO Software
There are a variety of AI-powered tools available which can be used for SEO and content marketing. Some of these tools are free, while others are paid. It's important to do your research and choose the AI software that's right for your business.
For instance, if you're looking for a tool to help with ranking predictions, CORE AI is a great option. This tool analyzes your keywords against 200+ ranking factors and search algorithms to generate ranking potential reports. This report can filter out the keywords with low/ zero ranking potential in the early stages to ensure that your efforts are not wasted.
Buzzsumo is another popular AI-powered tool that can be used for content marketing. This tool allows you to enter any topic or competitor URL and see the most popular content for that topic. This is a great way to come up with content ideas that are guaranteed to be popular with your audience.
While hundreds of AI-powered SEO tools are available, you should choose one that can assess your SEO health and help with content marketing. You'll need an application that can provide data-driven actionable recommendations for your content marketing strategy.
Make sure to choose an AI SEO software that can assess the SEO of content topics and existing pages and provide actionable and data-backed recommendations for keyword targeting, search engine optimization, and more.
You'll also need to ensure that you choose a robust platform with a track record for results. Otherwise, you may end up wasting your time and money on a tool that doesn't help your business succeed.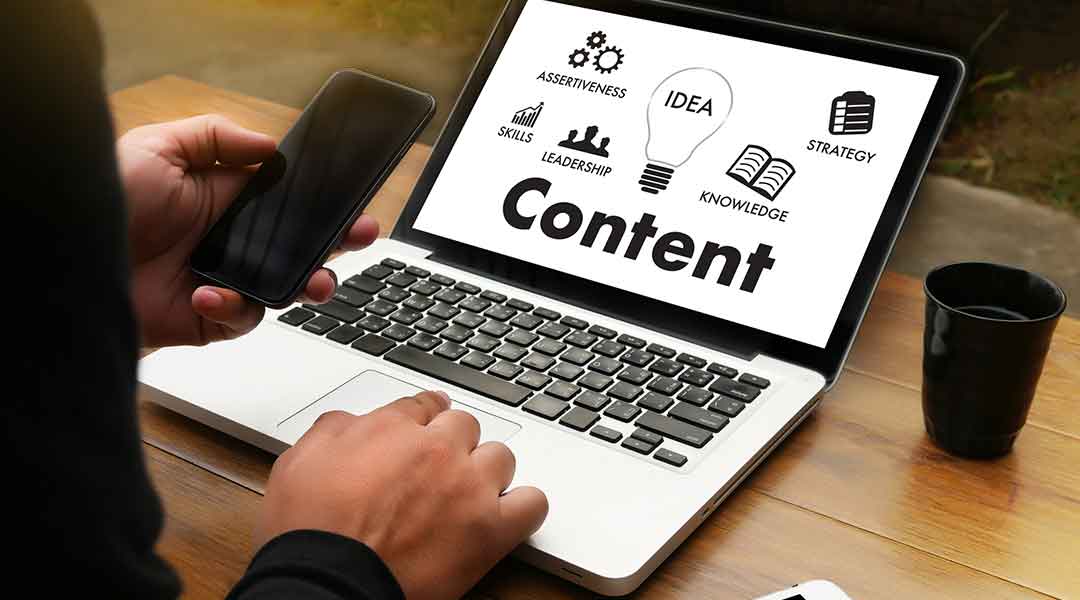 2. Explore Your Content Topics
Keyword or topic research is essential for any content marketing strategy. After all, if you don't know what your audience is searching for, you won't be able to create content that ranks in the search engines.
While choosing your content topics, you should pay close attention to the following three factors:
Popularity: How many people are searching for this keyword?
Competition: How many other websites are ranking for this keyword?
Search Intent: What does the searcher want to do when they search for this keyword (buy something, learn something, etc.)?
Keyword research tools like Google Adwords Keyword Planner are great for finding popular keywords with low competition. However, if used in conjunction with other tools like Google Trends, Answer The Public, and Google Search Console, these tools can give you a much better picture of keyword difficulty.
For instance, you're a florist and want to write a blog post about Mother's Day flowers. Here's how you can use these tools to find the perfect keyword for your blog post:
Google Trends: Use Google Trends to see how popular a keyword is. Simply enter the keyword you're interested in and select your location. You'll then see how popular the keyword is over time.
Answer The Public: Use this tool to find popular prepositions and questions related to your keyword. For our example, some of the questions that this tool returns are "What are the best Mother's Day flowers?", "What are the most popular Mother's Day flowers?", and "What are the most unique Mother's Day flowers?".